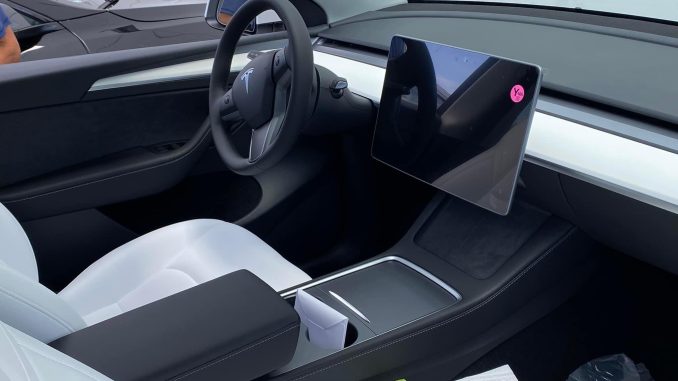 Tesla's Fremont factory has finally added the updated door panels with wood trim to the Model Y, more than one year after they added them to the Model 3.
The new addition was spotted by Joshua Pickles, who shared a photo on Facebook of a Performance Model Y with a white interior at the Carlsbad Delivery Center in California with the updated door panels.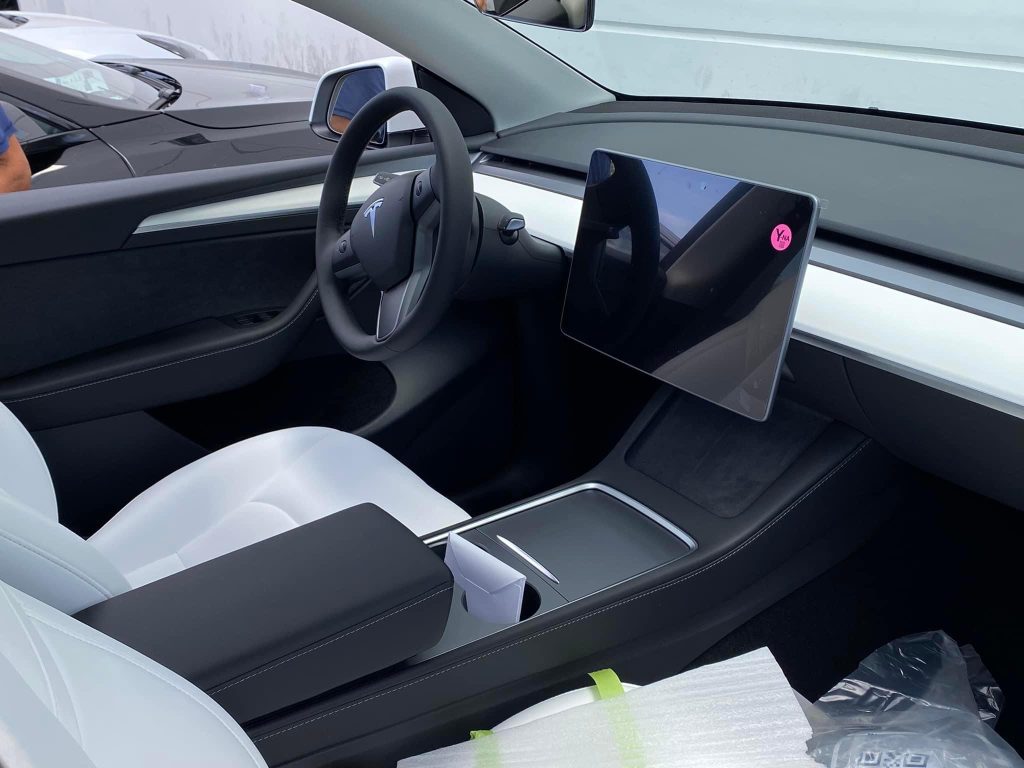 This is the first time we have seen the wood door trim on a Model Y built at Fremont, and the online Design Studio has not been updated to show this change, so we are not sure if it only applies to the Performance variant.
UPDATE 1:09pm PST: According to one of our sources, this change is for both Long Range and Performance variants built after August 4, 2022. Giga Texas will also make the switch in the coming weeks, and the Design Studio will be updated later this year.
Tesla first introduced these new door panels in China in December 2020. They received mixed reviews from an aesthetics standpoint as the wood grain did not line up with the grain in the dash.
Tesla corrected this when they introduced the door panels to the Model 3 in Fremont a few months later.
If anyone has taken delivery of a Model Y with the new door panels, let us know in the comments below.