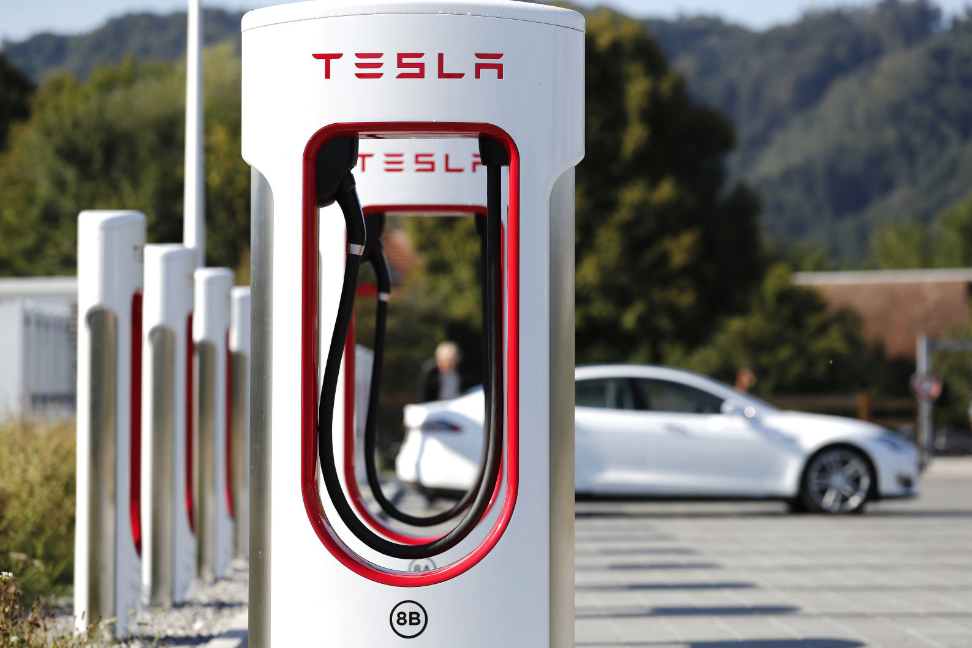 Due to the high rate of charge in Tesla's Supercharger network, especially with its new V3 Supercharger capable of charging at up to 250kW, there must be some method of cooling to dissipate the extra heat generated by these fast chargers.
Save with big discounts at your favourite Tesla accessories stores, like 10% off at Tesmanian, TesBros and Nikola Pro, plus many more. Coupon codes at DriveTeslaCanada.ca/deals.
When Tesla announced its new V3 Supercharger, it reported to have fixed this issue with a liquid-cooled charging cable that is "significantly lighter, more flexible, and more efficient" that is much more efficient than their previous-generation Superchargers.
Now it appears Tesla has also developed a liquid-cooled charging connector to assist even further in the cooling process, as explained in a recent patent filing that was released last week.
The charging connector includes a first electrical socket and a second electrical socket. A first sleeve and a second sleeve are provided, such that the first sleeve is concentrically coupled to the first electrical socket and the second sleeve is concentrically coupled to the second electrical socket. A manifold assembly is adapted to enclose the first and second electrical sockets and the first and second sleeves, such that the first and second sleeves and the manifold assembly create a hollow interior space there between. An inlet conduit and an outlet conduit within the manifold assembly such that inlet conduit, the interior space, and the outlet conduit together create a fluid flow path.
This patent was filed around the same time as the announcement of the V3 Superchargers, but it is unclear at this time if this new liquid-cooled connector is part of the V3 Superchargers, or will be part of future-generations of the Supercharger network.
You can read the full patent application here.