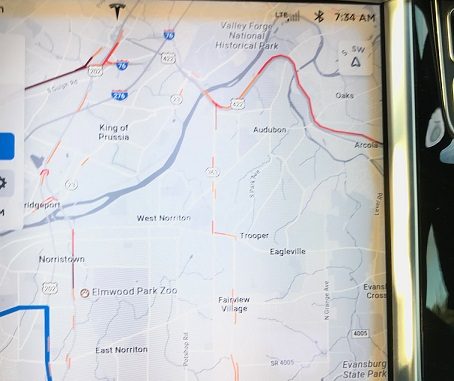 A Tesla class action lawsuit including all 2016-2020 Tesla Model S and Model X cars with 17-inch Innolux Corporation touchscreens has been dismissed.
The lawsuit, filed by North Carolina plaintiff and business owner Chad Sasso, alleged that Teslas with the Innolux Corporation touchscreens developed a yellow border around the edge of the screen over time.
The plaintiff alleged that the touchscreen could not cope with the temperatures of sunlight exposure when parked outside.
However, in a bit of a strange turn of events, the plaintiff also claimed that his warranty was constantly changing, and he was not provided with an original copy when he took delivery of his car.
In his decision, Judge James C. Dever III of the US District Court for the Eastern District of North Carolina noted.
"The allegations are bare assertions that do not plausibly allege that the yellow band made the car unsafe, unreliable, or inoperable."
He also noted that
"Putting aside whether Tesla allegedly changed the terms of the warranty, plaintiffs do not plausibly allege that Sasso went online in 2016 to get a copy of the warranty or that the correct warranty was not available to Sasso online when Challenge Printing purchased the car."
Tesla did not provide a comment on the dismissal of the lawsuit. Nor did the opposition council comment on whether they would appeal the decision to a higher court.
The lawsuit was filed in the U.S. District Court for the Eastern District of North Carolina: Sasso, et al., v. Tesla, Inc. (via Caracomplaints)