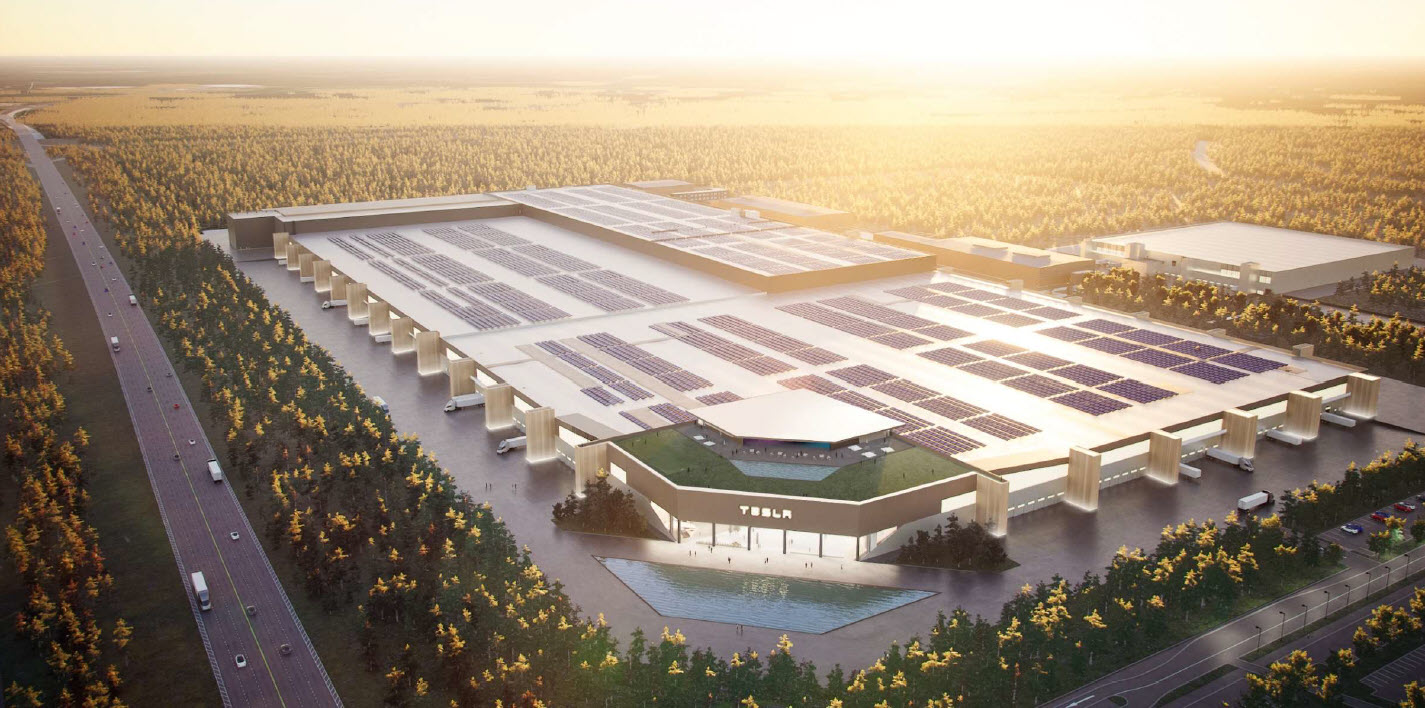 Tesla is now allowing residents of Berlin and Brandenburg pre-register for the Giga Berlin County Fair. The event is scheduled to take place at Giga Berlin on October 9, 2021.
According to the pre-registration page, attendees at the event will get to "experience the most advanced electric vehicle production plant in the world." The County Fair will offer a behind the scenes tour of the factory and also feature on-site booths with various activities to experience.
Perhaps the best experience for many will be the opportunity for a ride along in a Model Y. The electric SUV recently launched in Europe with deliveries beginning just last month.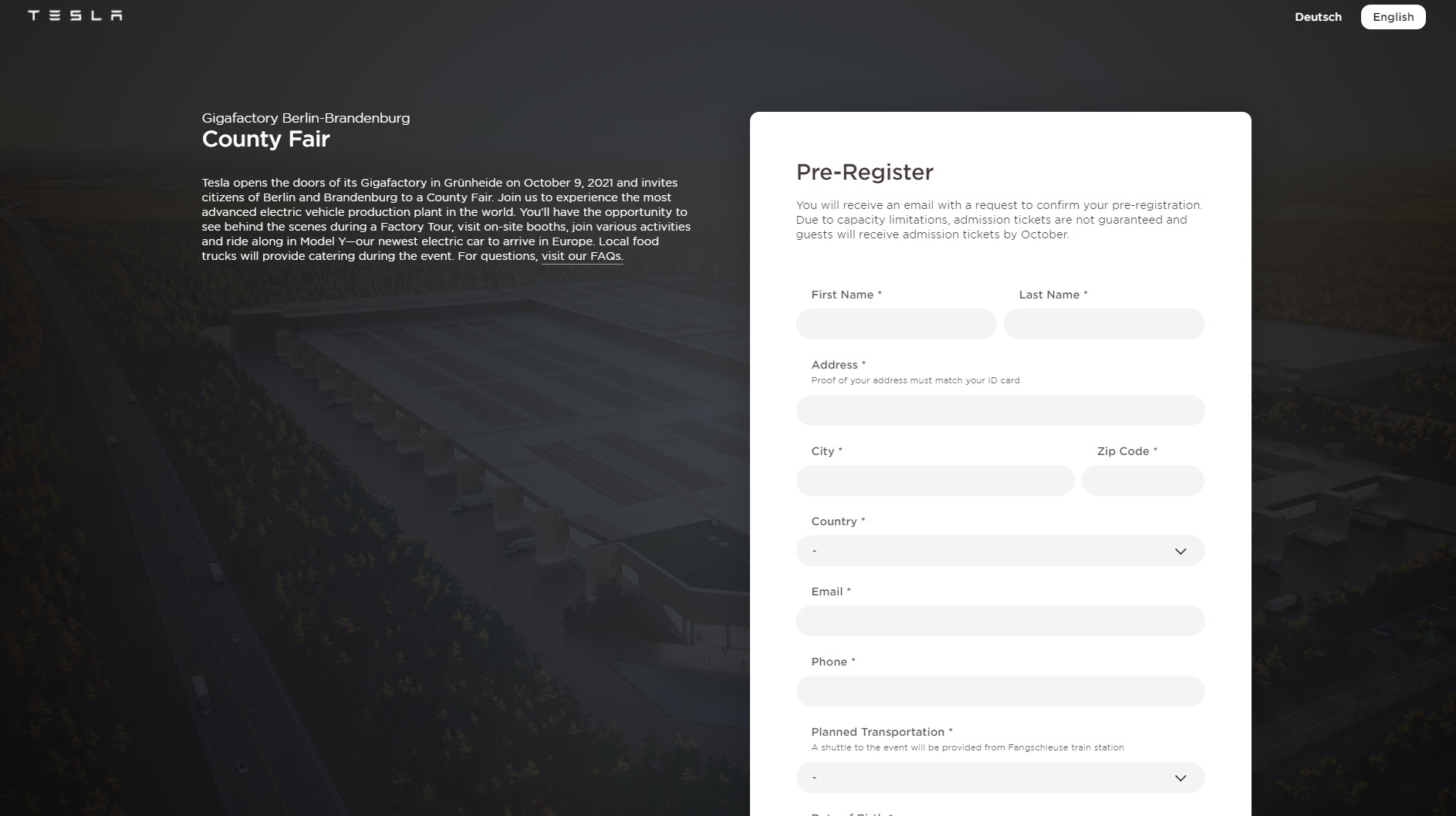 The Giga Berlin County Fair was first announced by CEO Elon Musk during his visit to Germany last month. At the time Musk said priority for attendance at the event would be given to nearby residents, but would also be open to the general public.
That was scaled back earlier this week when a government official said the event would be limited to around 3,500 local residents only.
The website appears to confirm that. It also says that due to capacity limitations pre-registering does not guarantee a ticket. If you are selected, you will receive your tickets by October.
If you live in Berlin or Brandenburg, you can pre-register here.