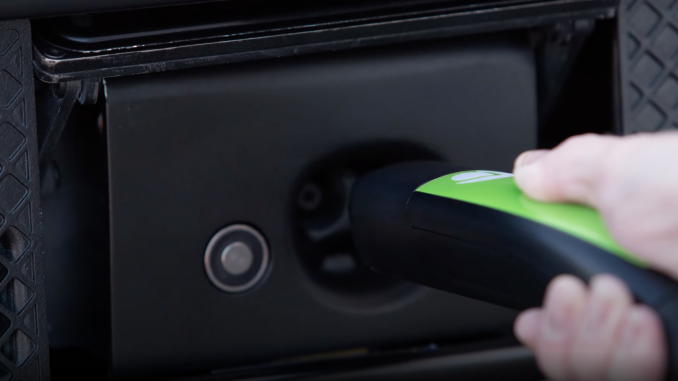 Aptera has confirmed it will be using Tesla's North American Charging Standard (NACS) in its upcoming solar-powered electric vehicle (EV), confirming what may have been the worst kept secret in the EV industry.
For several years the company has hinted it was going to be adding what was then Tesla's proprietary connector, first revealing a glimpse of it in a promotional video in December 2020.
Aptera even went so far as launching a petition earlier this year urging Congress to make Tesla's connector the North American industry standard, ahead of the clunky and bulky CCS connector that other automakers and charging network providers use.
Despite all the hints and the petition, Aptera has never actually confirmed Tesla's elegant connector will be used in their solar-powered EV, until now.
In an email sent to reservation holders this week, Aptera referenced the aforementioned petition as well as Tesla's decision earlier this month to open up the design of the connector to anyone who wants to use it.
Remember when our founders started a conversation about the need for a greater emphasis on efficiency and accessibility in EV charging infrastructure? Steve and Chris launched a petition urging policymakers to implement Tesla's connector and plug (now NACS) as the standard for EV charging in the U.S. With your support, the petition continues to gain momentum. It has received over 40,000 signatures and counting. And just four months later, Tesla announced its decision to open its connector design to the world. We are willing to bet the buzz you generated around the petition played a part in this, and we look forward to incorporating NACS in our EVs. Thank you for challenging the status quo." (via Electrek)
This now paves the way for Aptera begin production and deliveries of their first EV, both of which are scheduled to happen in 2023.
While it is great news that Aptera has adopted Tesla's connector for their EV, it is even better news for Tesla themselves, as this now allows them to apply for the billions of dollars of available federal funding to expand the Supercharger network.
Under the current regulations, only charging network providers that are available to more than one brand of EVs are eligible for funding.
Aptera welcomes additional investment to power production of EV