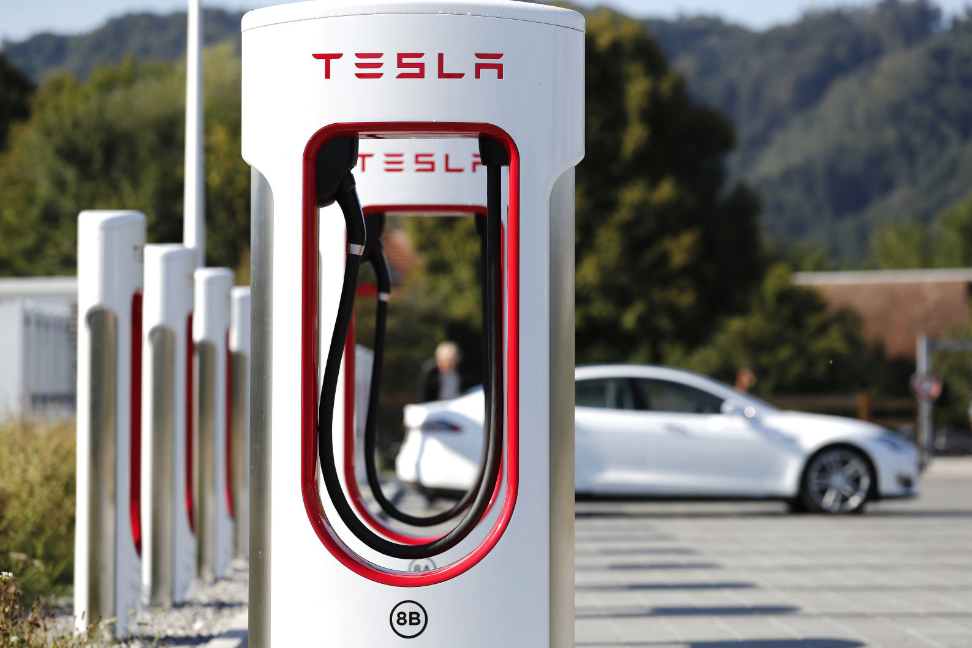 We now know the location of the world's largest Tesla Supercharger, as well as the first location to likely go above 100 Supercharger stalls.
UPDATE: Harris Ranch has now confirmed the expansion on Instagram, saying it could go above 100 stalls.
More than 100 stalls confirmed. WOOOOOOO!!!!!! pic.twitter.com/FQ91OF78Zv

— MarcoRP (@MontrealTesla) April 6, 2021
Last week, Tesla filed a permit with Fresno County to build a Supercharger expansion at Harris Ranch in California. According to sources, there will be at least 80 V3 stalls installed as part of this expansion, adding to the 18 stalls already on site.

The expansion will be built on a new paved lot inside the truck parking area, behind Tesla's former battery swap station. Like the Firebaugh Supercharger, there will be solar canopies over most or possibly all 80 stalls.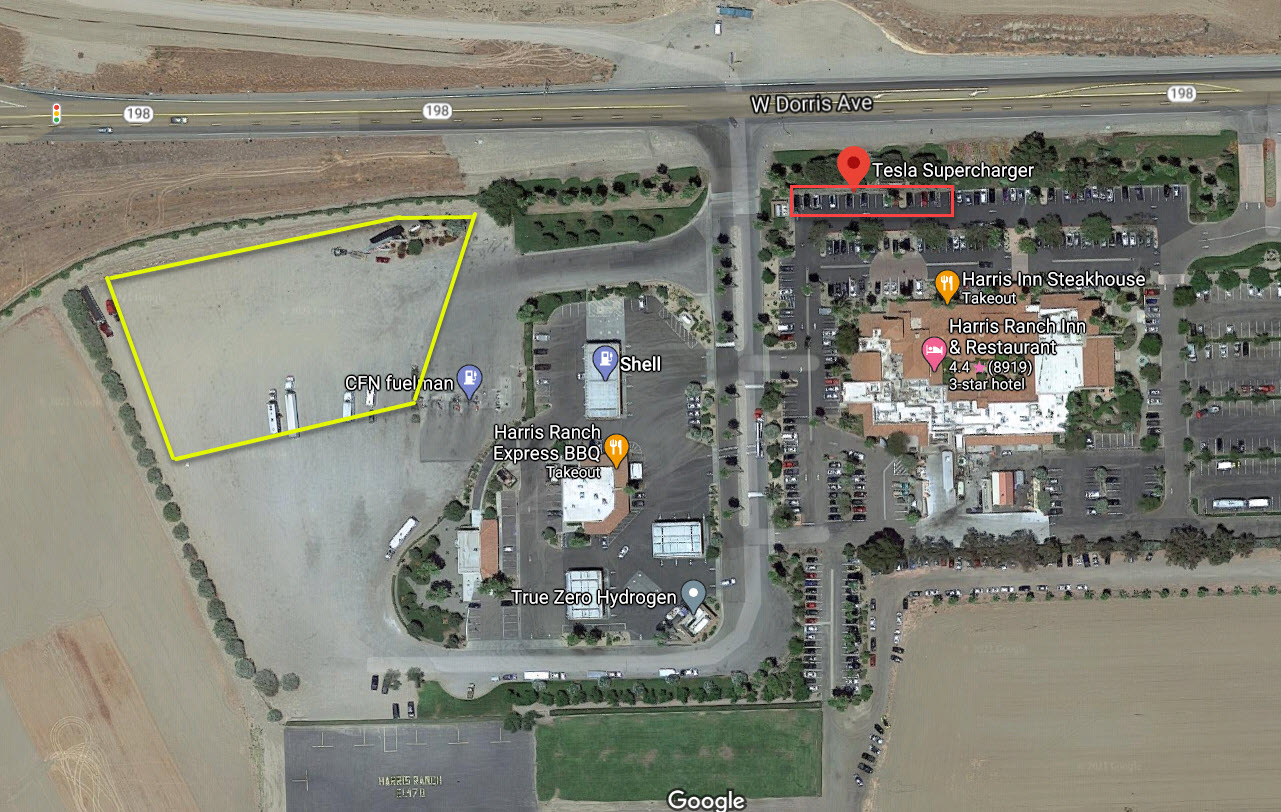 Based on the project's $1.3 million valuation, and recent reports of Tesla Semi Megachargers coming along the I-5, we believe there may be a few installed as part of this project to top 100 total stalls at the location.
Regardless of whether or not there are more than 80 stalls, this site will surpass both Santa Monica's 62-stall V3 and Shanghai's 72-stall V2 station as the world's largest V3 Supercharger and world's largest Supercharger.
Harris Ranch is home to one of the world's first Superchargers, an original Roadster charger, as well as Tesla's only battery swap station.
According to Tesla's Supercharger map, the location will open in the third quarter of this year.