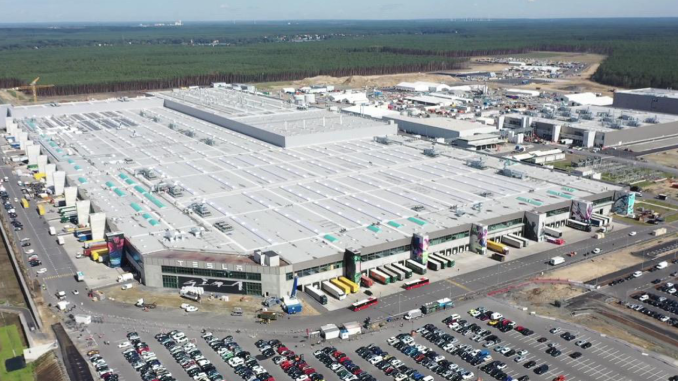 Tesla's Giga Berlin is approaching its one year anniversary after opening in March 2022. Since then the factory has grown considerably, both in terms of its output and the number of employees. According to the most recent update from Tesla, crews at Giga Berlin were producing 3,000 Model Y SUVs each week as of last month.
Even with the production ramp, Tesla needs to increase it further to help meet demand, according to comments made by Brandenburg's Economy Minister Joerg Steinbach. "[Production] has to grow up a bit more," Steinbach said (via Reuters).
After the recent price cuts, which extended to Europe last week, wait times for German-made Model Ys has extended to between February and March, a slight drop from the previous January to March timeline shown on Tesla's online configurator.
Other comments made by Steinbach seem to show why he thinks Tesla can and will increase production in the near term. According to the minister Tesla has been continuously hiring between 200 and 300 employees each week. The minister noted this was being done at a time when other companies in the Brandenburg region were struggling to find employees.
With their continuous hiring efforts, Steinbach says Giga Berlin's workforce now numbers around 9,000 people. But according to German union IG Metall, many of those employees are unhappy about working conditions at the factory. As we reported earlier this week IG Metall said many employees were complaining about long working hours and having to take on extra shifts to meet production targets.
Tesla is planning to add a third production shift at the factory very soon. The third shift will give Tesla 24 hours of production at the factory per day, and should help the automaker reach their goal of producing 5,000 Model Ys per week by early 2023.