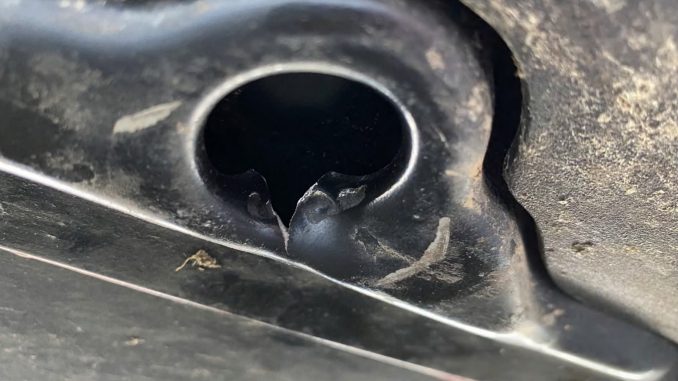 A new Tesla owner was surprised when their Model 3 Long Range came with three cracked jacking points.
The Model 3 was delivered in February 2021. Everything was ok, but when the owner needed to swap his tires in the spring and that's when he noticed the underbody had dents. Upon further review, most of the jacking points were fractured.
After posting online the owner realized he was not alone, estimating there were hundreds, if not thousands of vehicles produced at Tesla's Fremont factory that had the same issue, according to an interview with autoevolution.
As per discussions with the automaker, it was revealed that a robot at the Fremont factory caused the problem. Tesla reportedly fixed its production process on April 26, 2021.
Due to this, the owner filed a lawsuit in September 2021 and asked for an independent car inspection. The inspection happened on April 2022 and found the vehicle would fail its first regular inspection in Germany.
Without repairs, the car would not be drivable on public roads after 2024.
The German owner does not want his money back. Instead, he is asking Tesla to replace his Model 3 with a model made in Giga Shanghai.
Tesla has yet to comment on the inspection or respond to the request. However, they have a deadline, so we should see something fairly soon.