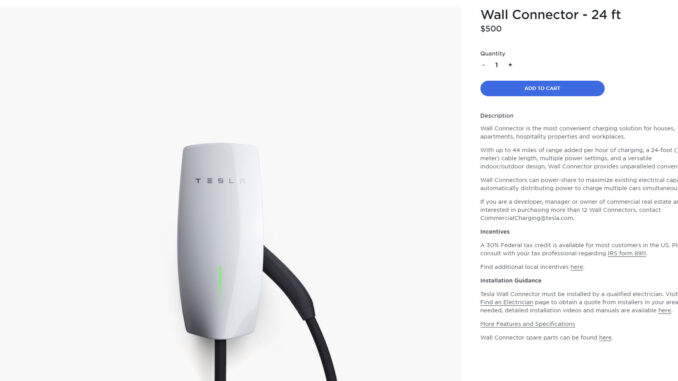 Tesla has added a new Wall Connector with a longer charging cable to its online shop, and at the same time discontinued two other versions of the popular home charger.
Until last night Tesla sold the Gen 3 Wall Connector with either a 8.5ft or 18ft charging cable. In an update to the Tesla Shop, both versions have been removed and instead been replaced by a single unit with a 24′ charging cable.
The charger is priced at $500 USD or $635 CAD, the same price as the now-discontinued 18′ version.
The new longer charging cable isn't actually new for Tesla. The previous Gen 2 Wall Connector also used to come with a 24′ charging cable before being removed with the introduction of the Gen 3 charger with WiFi last year.
You can buy yours on the Tesla Shop here.