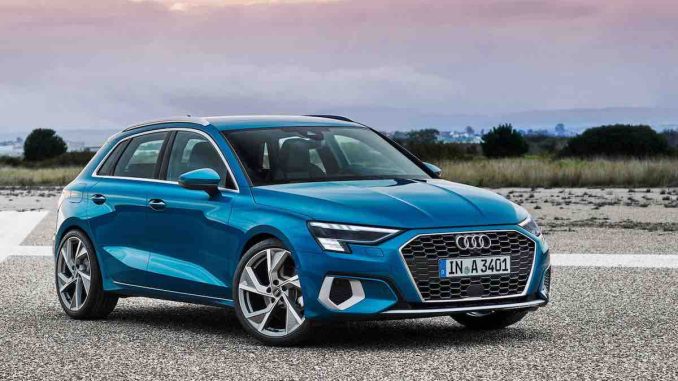 The fifth generation of the Audi A3 could be launched as an electric-only model when it comes out in 2027.
As per The Driven, unnamed sources at Audi revealed that it is expected that Audi only produces an EV model of the upcoming A3.
The vehicle will be based on the new Volkswagen Group's Scalable Systems Platform (SSP) architecture.
The first car using this new architecture will be the upcoming Volkswagen ID.4 saloon.
As per the sources, the A3 EV will come in either standard rear-drive or optional four-wheel-drive.
The vehicle will also reportedly have a targeted range of 650 km.
This news comes as many in the EV world were shocked to learn that Audi rejected a proposal to develop a new entry-level EV on the MEB platform.
Evidently, Audi executives did not see the value-add to developing this entry-level model on the older platform.
The MEB architecture currently houses the Audi Q4 E-Tron, Skoda Enyaq iV and Volkswagen ID.4.
So, the rumours of the building on the SSP make sense.
However, not much is known about the SSP architecture.
We know it has been in the works since early 2021 under the working title of Project Trinity.
We also know that the first vehicle using the architecture will be built at VW's brand new $2 billion factory in Wolfsburg.