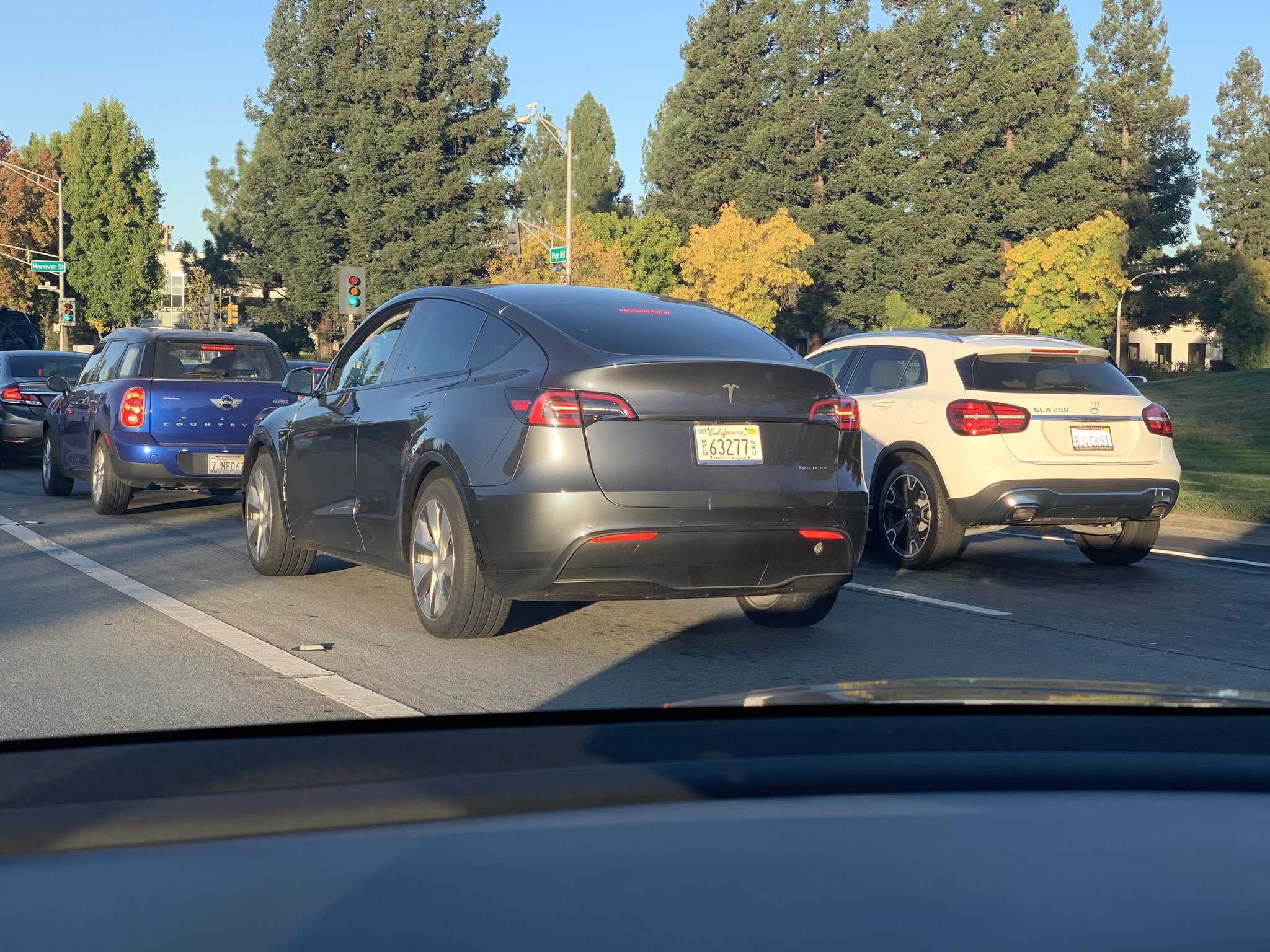 So far we've seen some grainy TeslaCam footage of the Model Y spotted on the roads near Tesla's HQ in California. There have also been some other photos of the Model Y, some hi-res and others at Superchargers north of California as the Model Y apparently is on some long-distance testing at the moment.
Save with big discounts at your favourite Tesla accessories stores, like 10% off at Tesmanian, TesBros and Nikola Pro, plus many more. Coupon codes at DriveTeslaCanada.ca/deals.
Now we have our first clear video of the Model Y accelerating from a stop light in real-world traffic. Brian Armer on Twitter posted the video, which he took from his Model 3 while listening to the Ride The Lightning podcast where Tesla's chief designer discusses the upcoming Tesla Roadster. That's quite the trifecta!
My first #ModelY sighting while in my Model 3 listening to @woodhaus2 explain the roadster reveal to @DMC_Ryan on his RTL podcast 🤯 pic.twitter.com/VjGTn5Vgn0

— Brian Armer (@BrianArmer) October 22, 2019