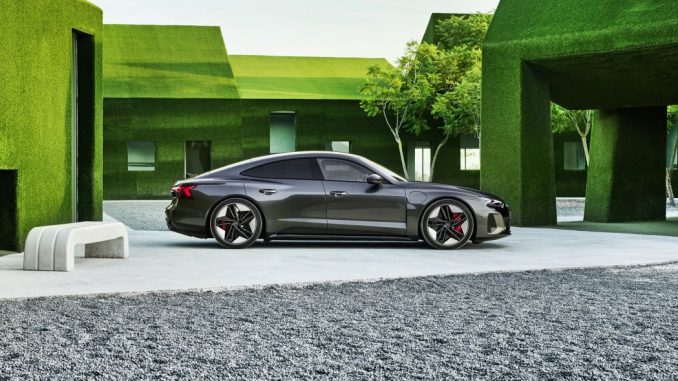 The Audi E-Tron is still a relatively new car on the market, yet the EV is already facing a limited recall.
Audi issued a recall on ten E-Tron GTs due to suspension issues.
The issue stems from a retaining ring on top of the air suspension strut becoming loose. If the ring comes loose, the air can release from the suspension.
The issue is from a small batch of parts from Audi's supplier and only affected ten cars in the US market. Both the dealerships that sold the vehicle and the customer got notifications about the recall.
Customers who are part of the recall can take their car to their closes dealer, and the vehicles will have an inspection to see if the issue is present. The dealer will replace the struts free of charge if it is an issue.
The affected models were built between September 14-17.
If Audi owners cars were built outside of that period, they are not included in the recall. Audi has not seen any increase in complaints or issues with their air suspension system. Nor have they widened the recall past this small batch of vehicles.
The recall does not include any Audi E-Tron's in Canada or Europe.
Audi E-tron and E-tron Sportback set for a significant upgrade
Source: autoevolution