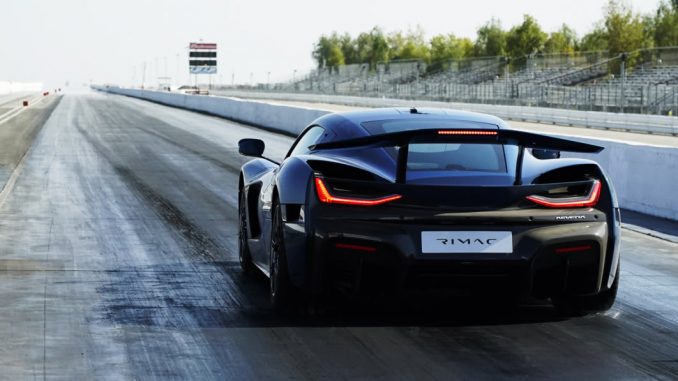 The race to the fastest quarter-mile continues, and the latest king is the Rimac Nevera. The car set an 8.582-second quarter mile at the Famoso Raceway.
This was not the only sub-9-second time, and the lowest time came in the vehicle's 11th run.
Both the drag strip timing and VBox data from onboard the vehicle recorded the 8.582 second time. This marks the fastest production quarter-mile to this date. Previously, the Dodge Charger SRT Demon enjoyed the crown as the fastest production quarter-mile with a sub-10-second time. However, the Tesla Model S Plaid took the crown earlier this year with a 9.23-second time.
The vehicle was outfitted with production tires, and the time was set on a VHT-prepped surface at the drag strip. However, this is still an unofficial record. There was no sanctioning body at the drag strip, and thus they cannot claim to be the official king of the quarter-mile.
The Nevera produces an impressive 1914 HP, and the company believes they can still get a faster time. The company is producing only 150 of these vehicles, and the first deliveries will happen later in 2021.