Stellantis, the fourth biggest automaker in the world, has announced plans to spend more than $35 billion to electrify its lineup of vehicles.
At a special 'EV Day 2021' event on Thursday, the company said it aims to have 98% of its models in North America and Europe be fully electric or plug-in hybrids by 2025.
Stellantis was formed in January with the merger of Fiat Chrysler and France's PSA, which produces cars under the Peugeot, Citroën, DS, Opel and Vauxhall brands.
According to Stellantis CEO Carlos Tavares, part of the money will be spent to develop five EV battery plants in Europe and North America to support the massive transformation. The company is targeting to have more than 130 gigawatt hours (GWh) of capacity by 2025, and more than 260 GWh by 2030.
"This transformation period is a wonderful opportunity to reset the clock and start a new race. The group is at full speed on its electrification journey," Tavares said.
The automaker said all of its EVs will be built on four electric platforms, and have driving ranges of between 500km to 800km (300-500 miles) on a full charge.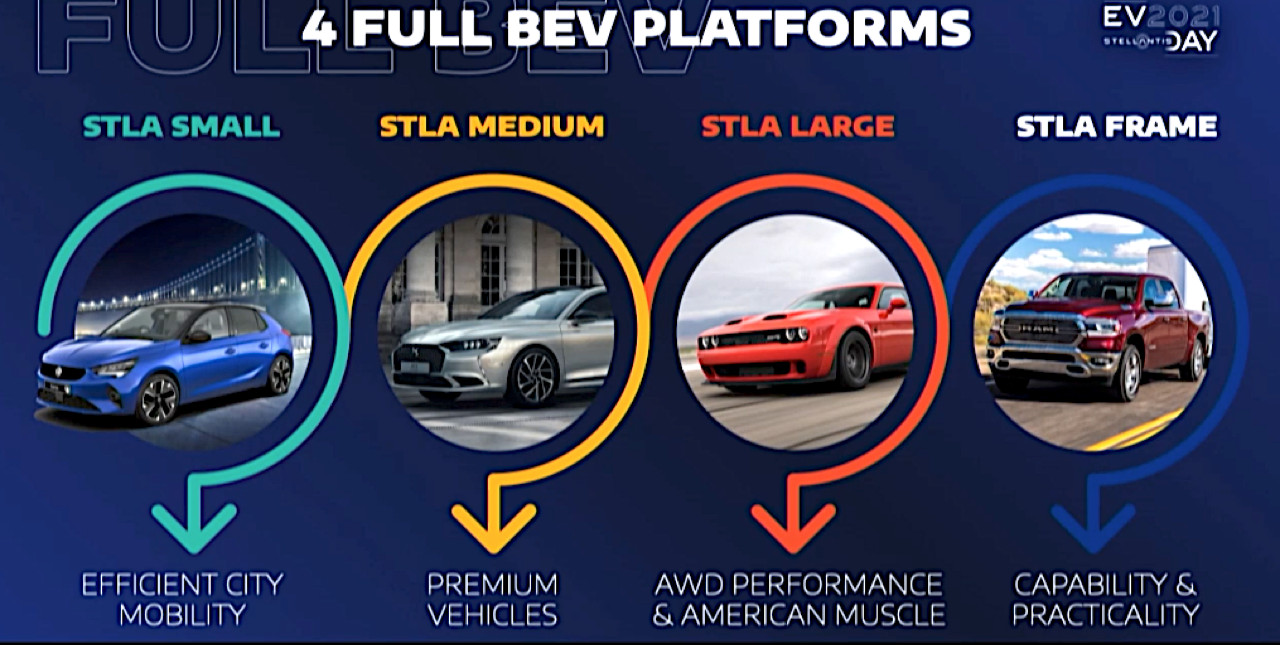 Electric Dodge Ram 1500
One of those EVs teased during the event is an electrified version of the popular Dodge Ram 1500 pickup truck. Details on the electric truck were slim, but the automaker is aiming to release it in 2024. There were also a number of teaser images shared during the event.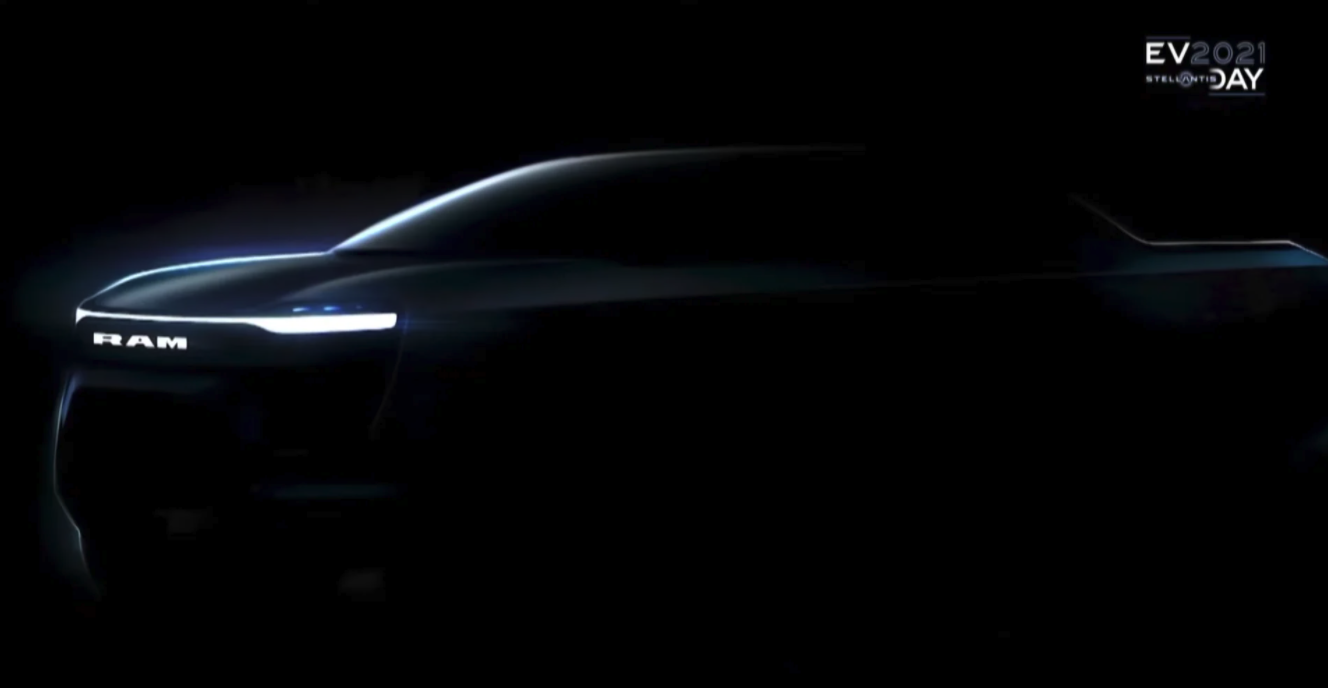 Electric Dodge Charger
Set to take on the Tesla Model S Plaid, Stellantis will also be releasing an electric muscle car in the form of a Dodge Charger. Dubbing it 'eMuscle', Dodge CEO Tim Kuniskis played off the Charger name for its shift to an electric powertrain.
"If a charger can make a Charger faster, then we're all for it," Kuniskis said.
According to Kuniskis, that shift is necessary as he said their muscle cars are reaching the limits of what a gas-powered engine can deliver.
"Our engineers are reaching a practical limit of what we can squeeze from internal combustion innovation," he said. "They know we know that electric motors can give us more. And if we know of a technology that can give our customers an advantage."