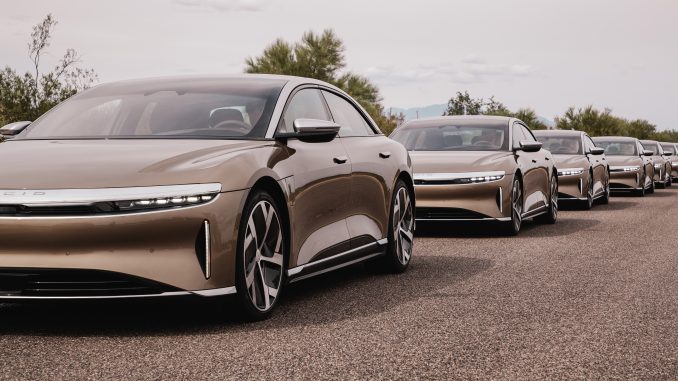 Lucid Group is about to hit a major milestone. The automaker has confirmed it plans to deliver the first Air Dream Edition cars to customers at a special event this weekend in California.
Lucid announced production had started at their AMP-1 manufacturing facility in Case Grande, Arizona last month. The first 6 vehicles destined for customer deliveries were shipped out on Sunday, and will be handed over to the first group of reservation holders this Saturday.
The event will feature more than just deliveries. The new owners will also experience the Lucid Rally which will take them out for their first drive in the luxury electric sedan on a route that showcasing the vehicle's standout ride, handling, and performance capabilities.
"Creating the Lucid Air has truly been a labor of love, with customer deliveries representing the culmination of years of endeavor from the entire Lucid team," said Peter Rawlinson, CEO and CTO, Lucid Group. "So I'm truly excited to hand the keys to our first dear customers and accompany them on an inaugural drive through the iconic California countryside." 
Lucid plans to deliver a total of 520 Air Dream Edition cars in either Range or Performance variants, some of which will be arriving in Canada later this year.
The Air Grand Touring model is also expected to begin deliveries in 2021, followed by the Touring and Pure versions during 2022.
First look at Lucid's new Vancouver Studio and the first Lucid Air in Canada