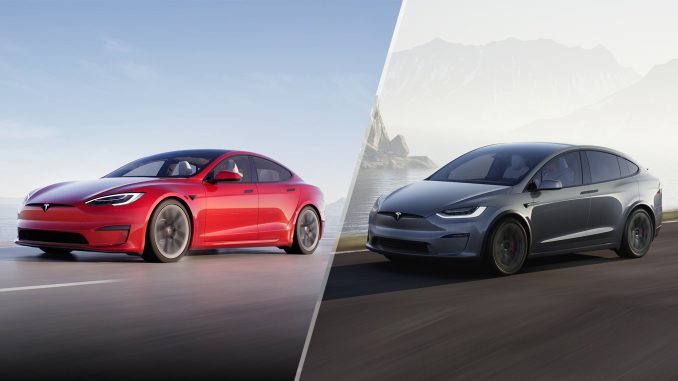 After a price increase to the flagship Model S and Model X vehicles in North America last week, Tesla has followed suit and increased prices in both Europe and China.
Model S/X Price Increase in Europe
According to the updated Design Studio in Germany, the Long Range (LR) variants of both vehicles have increased by €5,000 ($7,100 CAD). This is roughly the same as the price increase in Canada and the US ($8,000 CAD/$5,000 USD).
Customers in other European countries such as France, and Norway reported the same increases.
The price of the Plaid variants did not increase.
Even though the price increased, anyone placing an order for either vehicle will have to wait a long time to receive one. The online configurator is estimating they won't arrive in Europe until late 2022.
Price increase Model S/X in Germany.
The LR AWD versions of S/X both increased by 5000€ pic.twitter.com/WDAQCksQTJ

— Tesla_Adri (@tesla_adri) October 27, 2021
Model S/X Price Increase in China
Tesla similarly increased prices of the LR variant of both cars in China by ¥30,000 ($5,700 CAD).
The Model S LR now starts at ¥889,990 ($171,700 CAD) while the Model X LR now starts at ¥939,990 ($181,00 CAD). The price of the Plaid variant did not change.
Fortunately for Chinese customers they can expect to receive the refresh design as soon as the first quarter of 2022.
Tesla China increased the price of Tesla Model S/X Long Range by RMB 30,000 today.

Current pricing:
Model S Long Range : RMB 889,990
Model X Long Range : RMB 939,990

Model X Plaid hasn't received any price increase so far.$TSLA #Tesla #TeslaChina pic.twitter.com/jfPY6DPEPi

— 42HOW (@42how_) October 27, 2021