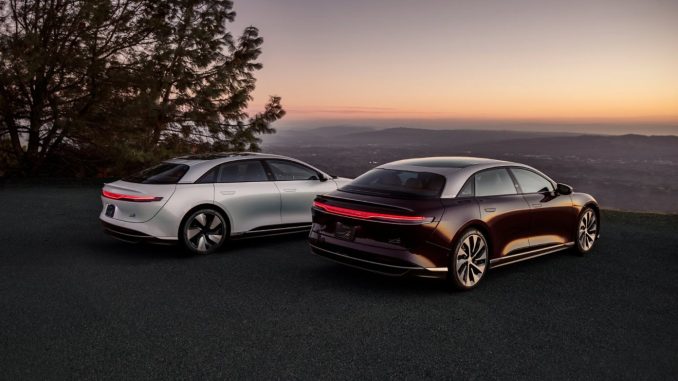 Lucid is bringing two of its Lucid Air sedans to Quebec next weekend for a special two-day test drive event in Trois-Rivières.
The event will take place on November 17 and 18, 2022 at Station Roulez Electrique (519 rue des Volontaires). The two Lucid Air sedans will be available for viewing and for test drives between 10:00am and 4:00pm each day.
If you are interested in taking one of the Lucid Air luxury sedans for a test drive, email SashaHagen@lucidmotors.com to secure your spot. This will likely be a popular event so get your name in soon and include all of the information below.
Name:
E-mail:
Phone Number:
Type of car you currently own (gas or electric):
Your preferred date and time:
Lucid currently only has two retail locations in Canada, one in downtown Vancouver that opened last year followed by another at the Yorkdale Shopping Center in Toronto that opened in March.
Lucid to showcase entire Air lineup for the first time, release more details on Project Gravity SUV on November 15