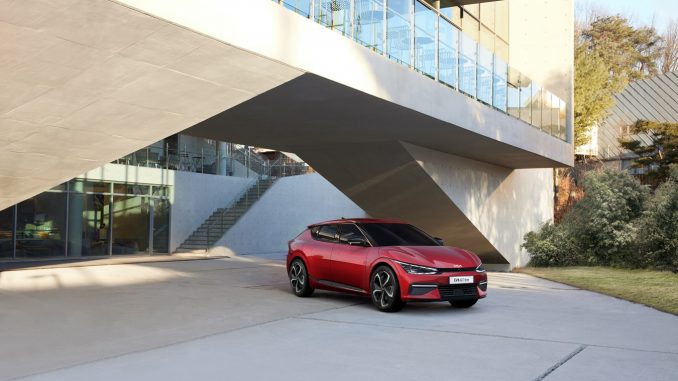 If you have been considering placing a pre-order for the upcoming Kia EV6, the automaker is offering a number of free gifts to help you click that reserve button.
Pre-orders for the EV6 First Edition will open on June 3. When they do the first 1,500 people in line will receive a brand new Apple Watch. It might sound like a strange gift to include with a car, but Kia says the device will help new owners connect to the Kia Connect platform.
If a new Apple Watch isn't your style, you will be able to pick from an at-home charger, or a credit on a national charging network. That network is likely to be Electrify America, which recently announced a deal with Hyundai and the Ioniq 5.
The Kia EV6 is expected to be available in select regions later this year. Detailed specs for the electric vehicle have already been released, including that it will come with either a standard range 58kWh battery pack, or long range 77.4kWh battery pack configuration.
Pricing has only been announced for the United Kingdom so far. If the pricing holds true for Canada, expect to pay $70,000 or more when it is released here.
Source: CNET