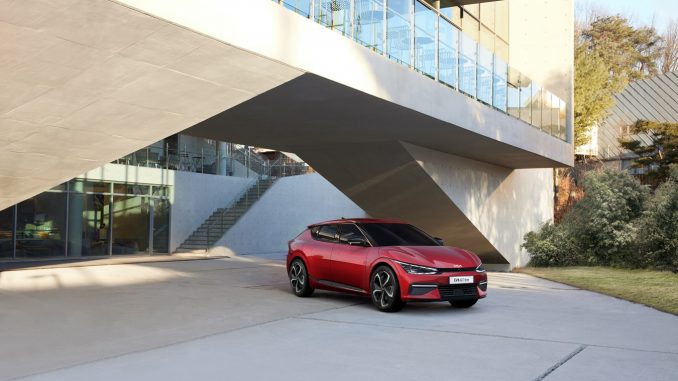 Kia opened up reservations for the limited run of EV6 First Edition vehicles last week, and sold out the entire supply in less than 24 hours.
The South Korean automaker announced the milestone in a press release, saying all 1,500 units destined for the U.S. were reserved. They added the first deliveries should begin in the first quarter of 2022.
"Kia welcomes the first EV6 buyers who join us in this historic movement." said Sean Yoon, president and CEO of Kia North America and Kia America. "Kia's 'electric lifestyle' delivers a unique combination of luxury, performance and technology and the First Edition EV6 will provide owners with an experience all of their own."
To help entice customers to place a reservation, Kia offered the choice of three free gifts – an at-home vehicle charger, a 1000 kWh credit within a national charging network, or an Apple Watch for connecting to the EV6's suite of Kia Connect services.
Unsurprisingly, Kia said more than 81% of customers selected the at-home charger.
Also Read: Kia EV Experience Centre opens in Vancouver
The Kia EV6 First Edition is loaded with all the best features the automaker has to offer. That is reflected in its price, which starts at $58,500 USD ($70,618 CAD). Pricing for Canada has not been revealed.