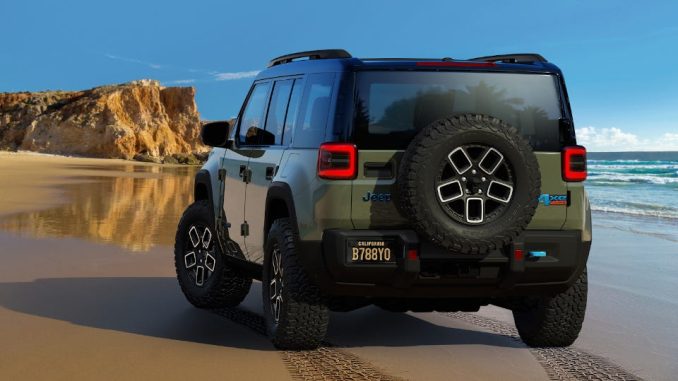 In a much-anticipated announcement, Jeep revealed they will launch four new all-electric SUVs in North America and Europe by 2025.
The new all-electric line-up in North America will include the Grand Wagoneer S and a Wrangler-inspired off-road vehicle called the Recon.
As per CNBC, the Recon and the Grand Wagoneer S will go into production in 2024.
For the Grand Wagoneer S, the company is targeting a range of 400 miles with 600 horsepower. However, Jeep did not provide any specifics on battery, engine or what platform they are using. Nor did the company release any performance expectations for the Recon.
Furthermore, Jeep announced they would release a smaller SUV called the Avenger in Europe along with three other EVs. The Avenger will be smaller than the Renegade and will not be available in North America.
Jeep did confirm that they have no intention to replace their current line-up. Instead, the electrified models will be part of a broader electrified strategy.
Jeep's new strategy is to have half of its US and all European sales be all-electric by 2030.
This announcement is a massive shift in thinking for the Stellantis brand.
Previously Jeep was focusing on plug-in hybrids, and the switch to electric is excellent news for the long-term sustainability of the brand.