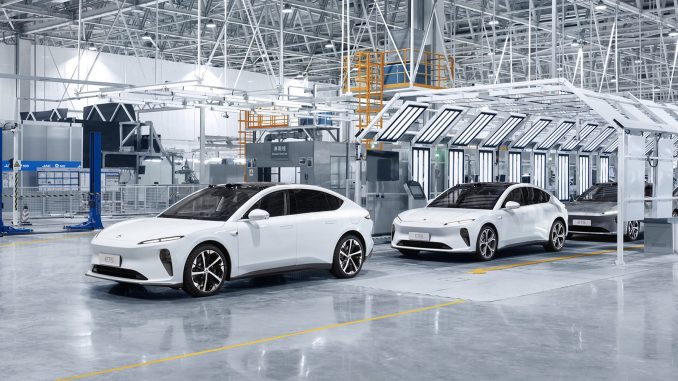 Nio reported its second quarter financial results on Wednesday, and the Chinese electric vehicle (EV) maker saw its losses grow year-over-year, despite the fact they delivered more EVs compared to the same time period last year.
According to the financial results posted on the company's website, Nio reported a loss of $409.8 million in Q2 2022 on revenue of $1.54 billion. The company reported a $102 million loss in the same quarter last year.
The more than 300% increases in losses was despite higher revenue ($1.3B in Q2 2021), and higher EV deliveries. The automaker delivered 21,896 vehicles in the second quarter of 2021, compared to 25,059 vehicles in Q2 2022.
Nio's Chief Financial Officer Steven Wei Fang said the company achieved "solid financial results…in spite of the tremendous challenges and cost volatilities."
Looking forward, CEO William Bin Li said the remainder of the year is a critical period for the company as they plan to introduce several new EVs.
"The second half of 2022 is a critical period for NIO to scale up the production and delivery of multiple new products. The ES7, our first mid-large five-seater smart electric SUV based on NIO Technology 2.0 (NT2.0), has become a new favorite of the market with its superior performance, comfort and digital experience. We witnessed a robust order inflow for the ES7 and started its deliveries at scale in August. We also look forward to starting the mass production and delivery of the ET5 in late September. With the compelling product portfolio and well-established brand awareness, NIO will attract a broader user base and embrace robust growth in the coming quarters," he said.
For Q3 the company says it expects to deliver between 31,000 and 35,000 vehicles with revenue between $1.90 to $2.03 billion.
They have started off on the right track, delivering 10,667 EVs in August.