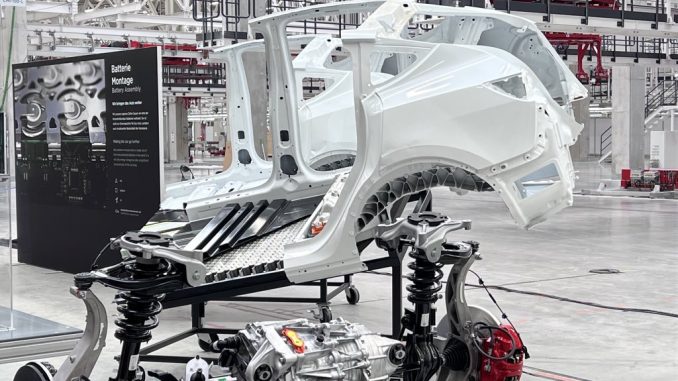 Tesla hosted their first ever Giga Fest yesterday, an event to celebrate the impending opening of their new factory in Germany. The automaker showed off a number of their latest innovations in manufacturing, giving locals an up-close at what to expect from cars that will be made at Giga Berlin.
It was a huge success, with 9,000 tickets handed out, but that still wasn't enough to satisfy the demand from Tesla fans wanting to see inside the factory.
For those that missed out, it looks like Tesla will be holding another Giga Fest to kick off the opening of Giga Texas.
The idea was put forward by Tesla enthusiast Sawyer Merritt, who asked CEO Elon Musk on Twitter if a similar event could be held at Giga Texas for North American fans.
It didn't take long for Musk to reply with a simple but definitive answer of "Hell yeah."
Hell yeah

— Elon Musk (@elonmusk) October 9, 2021
There are no details about when the event might take place, but considering both factories are expected to be open before the end of the year, it will likely happen soon.
If the Austin version of Giga Fest follows how the Berlin edition was held, Tesla will open up a pre-registration page where interested fans can sign up to receive tickets.
Hopefully a few more than 9,000 tickets will be handed out, because there will be a lot of interest in attending the event, especially from Canadians.
Experience the Tesla Giga Berlin Tour in this nearly 1-hour long video