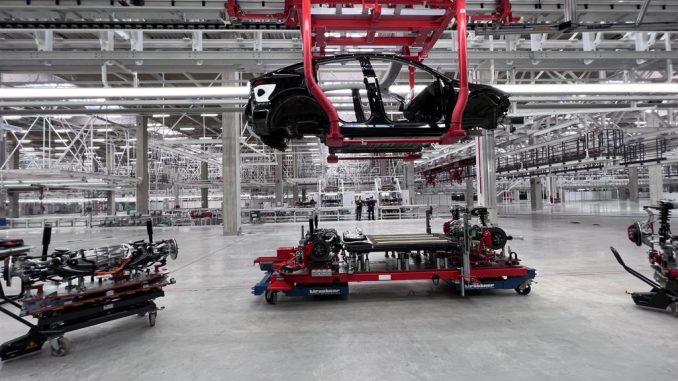 The Tesla Gigafactory Berlin-Brandenburg County Fair was a huge hit yesterday, showcasing the company's latest technology when it comes to vehicle manufacturing.
In the days and weeks leading up to the event, we knew Tesla was going to be holding tours of the massive factory. It was unclear however how much the company was going to show off.
As it turns out, it was a lot.
The several thousand lucky fans that were able to attend got an up-close look at the Model Y structural battery pack with 4680 cells, several Giga Press machines in action, a demonstration of the new matrix-LED adaptive headlights that will be on the made-in-Germany Model Y, and much much more.
There was so much to see it actually took close to one hour to complete the tour. And that was just a small section of the factory.
Fortunately for those of us who were not in attendance, a video of the entire tour has been posted to YouTube.
When you have some spare time, you can walk along the Giga Berlin tour with the video below.