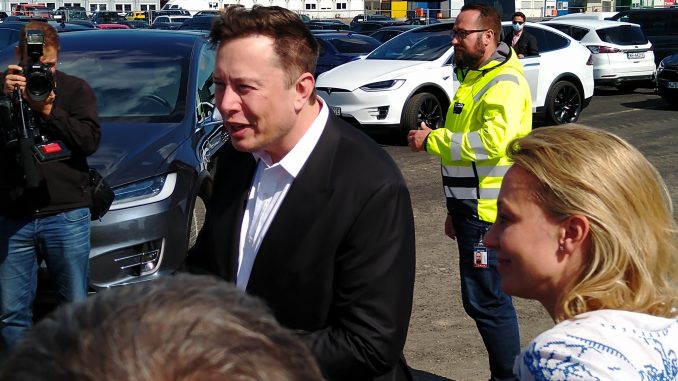 Tesla CEO Elon Musk is currently visiting Germany, in part to check out progress at one of the automakers' two factories currently under construction in Berlin.
As he toured the Giga Berlin construction site today, Musk revealed new details on how the factory, when complete, will showcase a revolution in how vehicles are made.
Responding to questions from reporters, Musk said
"There's a bunch of innovative stuff that we will be doing here [at Giga Berlin] that we'll tell you about in the future. It's not just a copy of Model Y, it's actually a radical redesign of the core technology of building a car."
Musk said more details around the "big thing" will be revealed at the Battery Day event, scheduled for September 22, and that "it is going to be the first time that there will be a transformation of the core structural design of the vehicle."
So what could these changes be? Tesla has already made a significant change in how vehicles are manufactured with the single piece casting machines for the rear section of the Model Y at Giga Shanghai and Fremont.
For Musk to call this change "a radical redesign" of how a car is built, could the automaker be taking it one step further and creating casting machine for the entire vehicle?
This isn't the first time the CEO has touted Giga Berlin as a state-of-the-art car factory. Earlier this year, he revealed an advanced painting shop would be on site, with one of the colours being a new deep crimson red, which Musk is currently testing on his personal vehicle.
Check out the full video of his statement, and let us know what you think this change could be in the comments below.
Just when you thought the single piece casting was big news….continuous improvement 💪💪 https://t.co/eLrDDlR7GT

— Drive Tesla 🇨🇦 (@DriveTeslaca) September 3, 2020
Featured image via @tobilindh