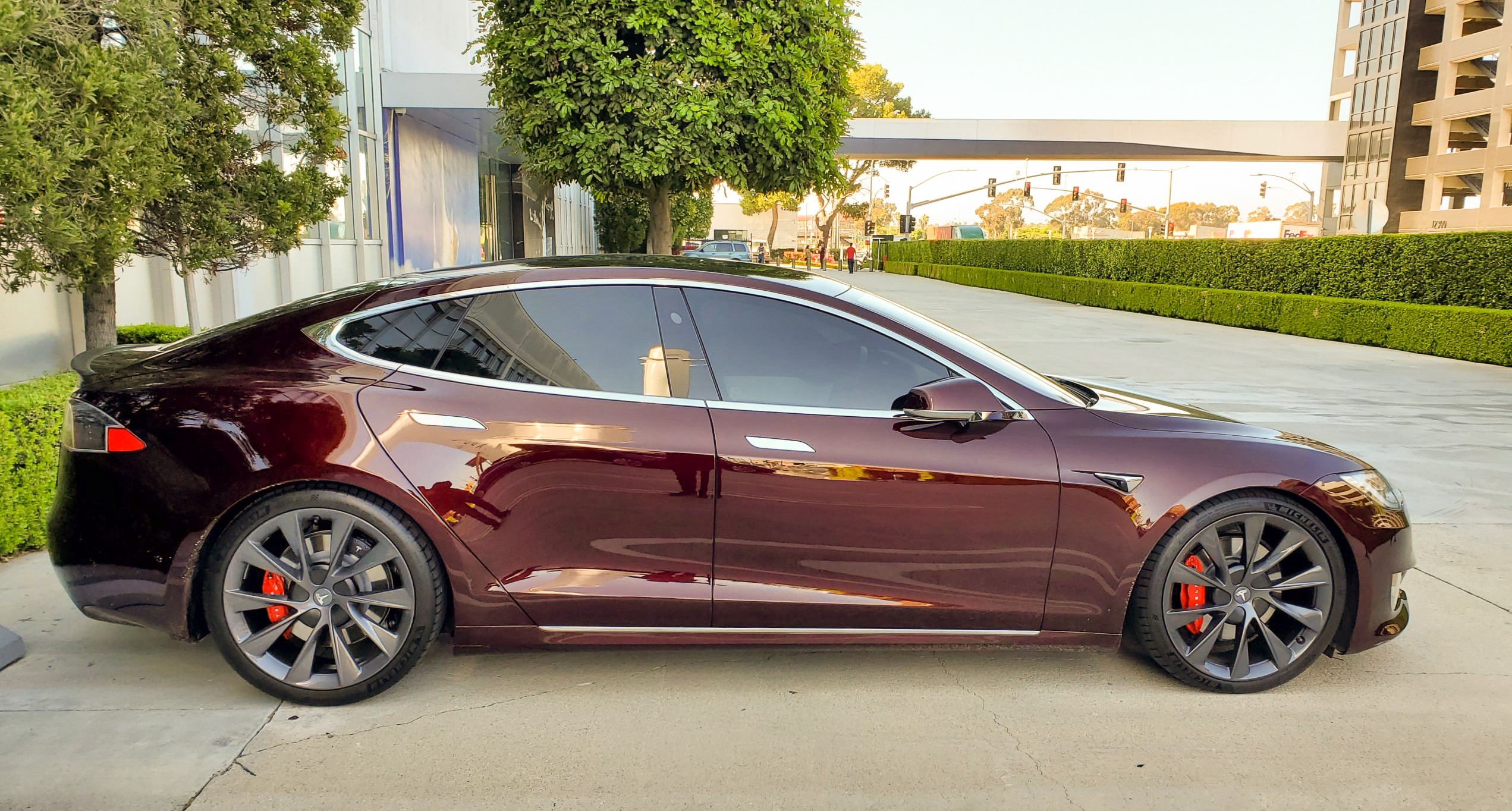 Tesla currently offers five paint options for customers to select from when ordering their vehicle through their online Design Studio – White, Black, Midnight Silver, Blue, and Red.
Elon Musk recently announced the options were going to expand to six, with a new 'deep crimson' colour that will come out of the new Giga Berlin factory next year.
New deep crimson from Giga Berlin is my favorite

— Elon Musk (@elonmusk) July 19, 2020
Thanks to a keen-eyed fan who spotted Musk's personal Model S outside of SpaceX headquarters in Hawthorne, California, we get our first look at what this new colour may look like when its released.
@elonmusk Is this the "deep crimson" Tesla paint color you were talking about loving recently that's planned for Giga Berlin? (I think this is your personal car given who sent me this photo).

*Photo used with permission by the person who took it, a podcast listener of mine pic.twitter.com/DRacSxET1J

— Ryan McCaffrey (@DMC_Ryan) July 28, 2020
When the image was first posted, many were quick to point out it didn't exactly look crimson, but Musk soon confirmed it is his car, and is indeed a prototype of the new Giga Berlin colour.
It's a prototype of the color

— Elon Musk (@elonmusk) July 28, 2020
This is likely the same vehicle Musk talked about last week having the latest Alpha build of the Full-Self Driving (FSD) feature. During the Q2 2020 earnings call, Musk said he is now almost able to go from home to work with zero interventions, and is confident feature complete FSD will arrive before the end of the year.