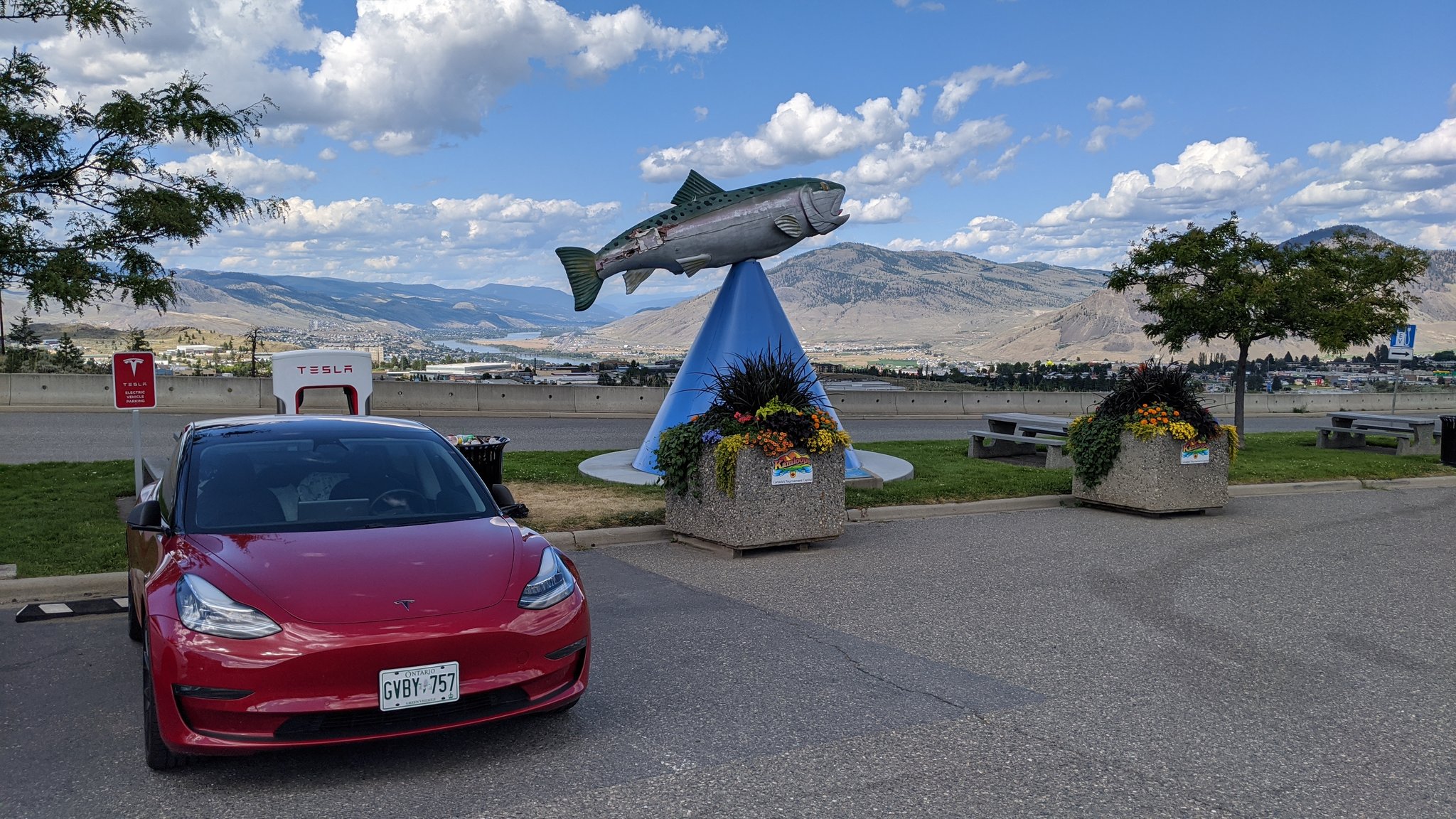 Some much needed construction has just started that will double the capacity of the Tesla Supercharger in Kamloops, British Columbia.
The Supercharger station, located at 1290 Trans-Canada Hwy, currently has just four 150kW Supercharger stalls. But according to photos posted to the TMC forums, that will soon double to eight. With the existing infrastructure already in place, it probably won't be too long until these new stalls are up and running.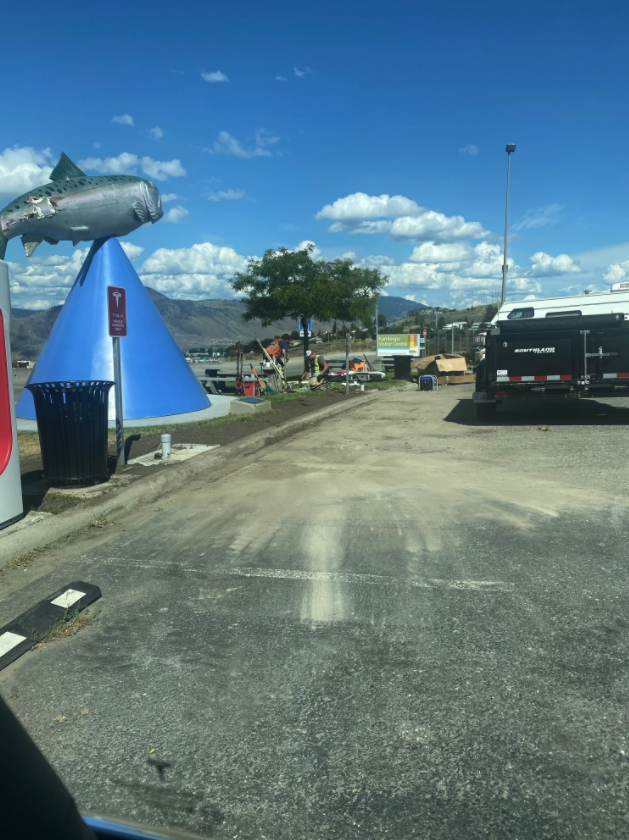 UPDATE: A Drive Tesla reader went to check out the construction, and it looks like there are just two new 150kW stalls being added, with one of them appearing to be a pull-through stall that allows drivers to easily charge while towing (images courtesy @TSLASun).
The new stations will be a welcomed sight as there has been some severe congestion and long wait times recently as Tesla owners head out on summer road trips.
It was so bad in Merritt earlier this month, located just 55 minutes south of Kamloops, Tesla CEO Elon Musk responded on Twitter to say that more Superchargers were coming soon. Apparently Musk works quickly these days!
Working on it

— Elon Musk (@elonmusk) August 2, 2020
Featured image via Twitter/Joe From Canada