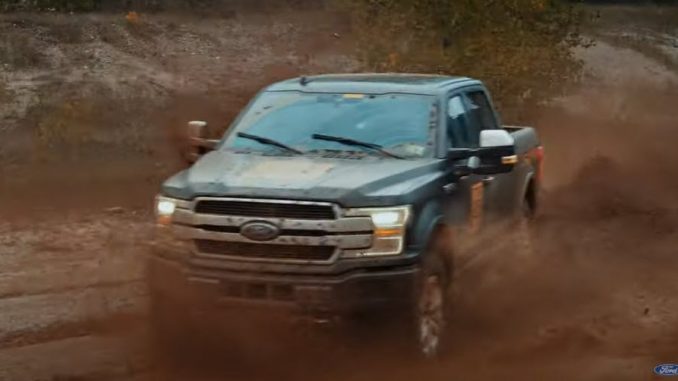 Ford today release a new video and new information on the upcoming electric version of their best-selling F-150 pickup truck.
The automaker first confirmed an electric F-150 was in their plans last year by releasing a promotional video showing a prototype towing a train full of F-150s allegedly weighing over 1 million pounds.
Since then, Ford has released very few details about the truck other than to announce production had been delayed until mid-2022.
As part of their press release today to announce the launch of the new gas version of the F-150, Ford included several new details about the electric truck, as well as a video showing off its off-road handling and towing capabilities.
Powering the F-150 will be dual electric motors which Ford claims will deliver more horsepower and torque than any F-150 currently available. It will also have the fastest acceleration, and the "ability to tow heavy trailers." Currently the highest towing capacity among the different variants of the F-150 is 13,000lbs.
As any electric vehicle (EV) driver already knows, Ford says the electric powertrain will result in significant savings due to less maintenance. They estimate this will save owners more than 40% over the "lifetime total cost of operation."
A popular feature for EVs will be making its way to the electric F-150 – a giant front trunk, or frunk. It will also be able to continually improve over time without the need to visit a Ford dealership with over-the-air (OTA) updates.
Much like what Tesla CEO Elon Musk has revealed about the Cybertruck, the electric F-150 will also be able to act as a power source for various uses like at a jobsite or while camping.
The company also showed off a render of their new Ford Rouge Electric Vehicle Center currently under construction.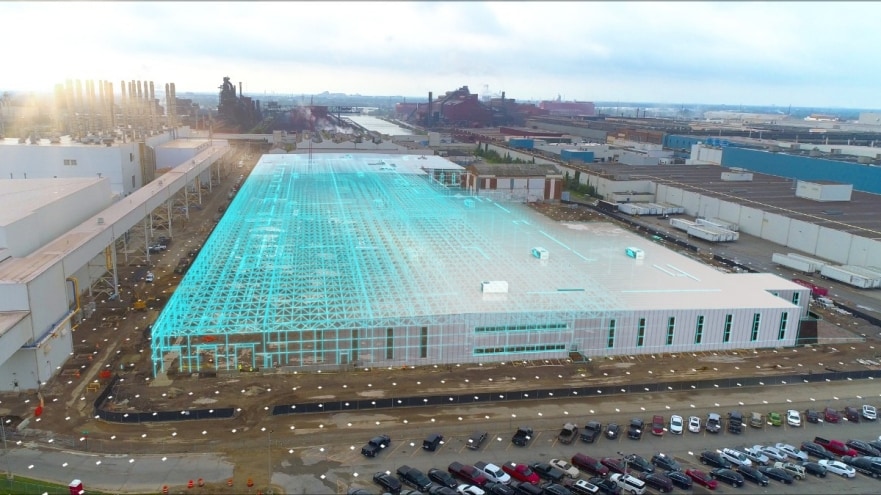 A new video was also released this morning, showing a prototype F-150 tackling some off-road conditions, towing a trailer, and effortlessly driving up a hill with a grade of 60%.
Check out the full video below.