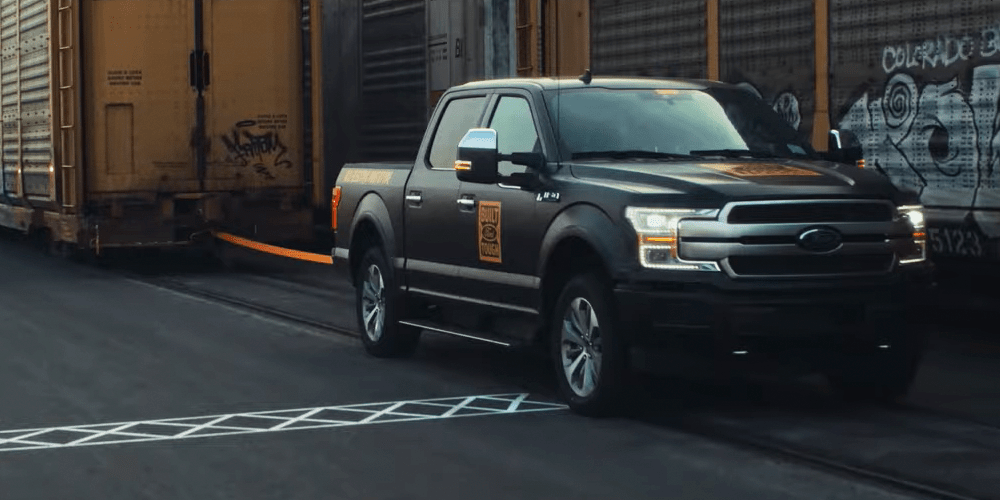 While Ford has never published an exact release date for the electric version of their best-selling pickup truck, the F-150, they have dropped a few hints since announcing it in at the Detroit Auto Show in 2019.
Save with big discounts at your favourite Tesla accessories stores, like 10% off at Tesmanian, TesBros and Nikola Pro, plus many more. Coupon codes at DriveTeslaCanada.ca/deals.
The clearest hint was an interview with Automotive News Canada. Ted Cannis, Ford's global director for electrification, said the automaker would first release the Mach-E, and that the electric F-150 would be released "as soon as a year later."
At the time, the Mach-E was scheduled to be released later this year, but that has now also been pushed back to 2021 due to the coronavirus pandemic. Given the original release date of the Mach-E, that would put the release of the F-150 in 2021.
The same fate seems to be falling to the F-150, after Ford COO Jim Farley said in an interview on CNBC's Squawk On The Street show this week that the electric truck would go on sale by "mid-2022."
Declining to provide a reason for the delay, Farley's announcement would put the release of the F-150 behind the release of some its biggest competitors, namely the Tesla Cybertruck and Rivian R1T.
Get 10% off at Tesloid.ca or Tesloid.com with coupon code DTC10 at checkout. Quality Tesla accessories with FREE shipping across Canada and the US.
After Ford first announced the electric F-150, they released a promotional video which showed a prototype vehicle towing 1.25 million pounds of train and gas-guzzling F-150's. The video was quickly debunked as being far less impressive than it seemed, thanks to a quick explanation of physics and rolling resistance.