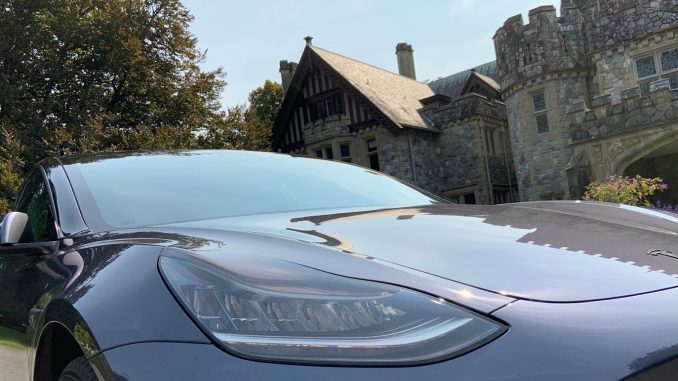 If you're looking for a way to customize and create a distinct look for the front of your Tesla Model 3 or Model Y, these Lamin-X headlight eyelids are a great option.
The kit doesn't cover your entire headlight, but just the running light, or eyelid, at the top of the headlight. They come in a range of different colours including charcoal, gunsmoke, red, smoke, and tint. The gunsmoke is a perfect compliment to your Midnight Silver Metallic Tesla.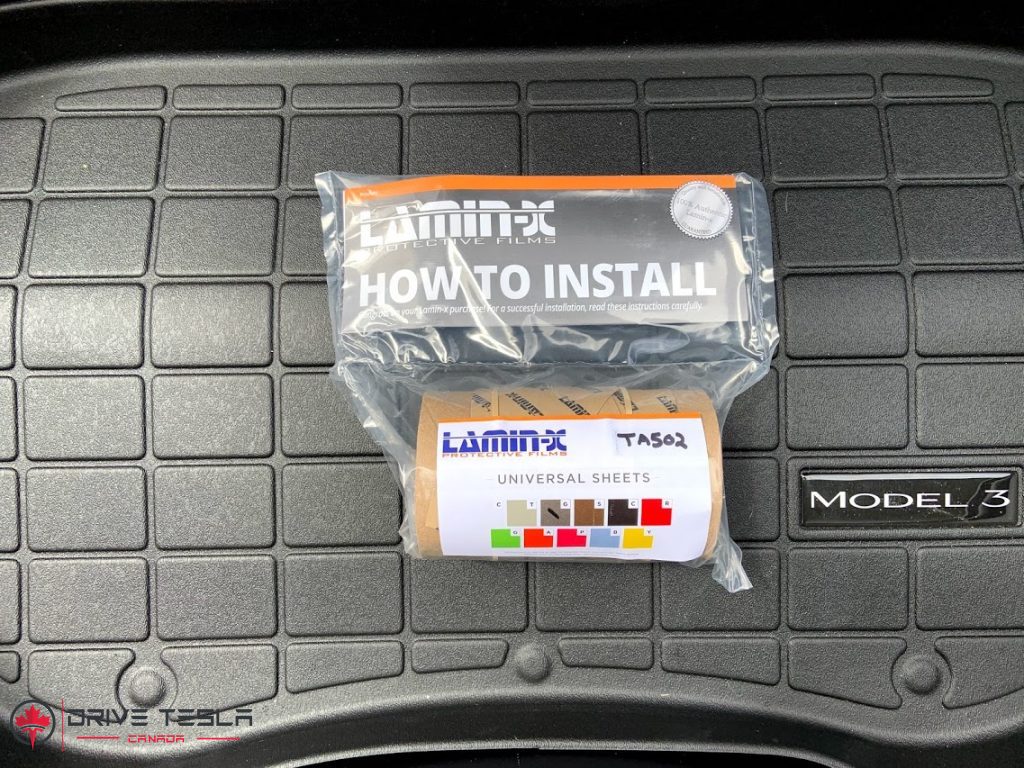 Included with your purchase are two separate pieces for each headlight, which come extremely well packaged wrapped around a hard cardboard roll to help prevent damage during shipping. Also included is an empty spray bottle, squeegee, and instructions.
The eyelids come with tabs to help with installation, but I actually removed these tabs as I personally didn't want to be taking an exacto knife that close to my headlight. Simply fill the provided spray bottle with water, lightly mist the backside of the tint, your hands, and the headlight, and tack on with the squeegee.
You can see from the image below that more than enough light still makes its way through the tint when the headlight is on (use the slide to move left and right).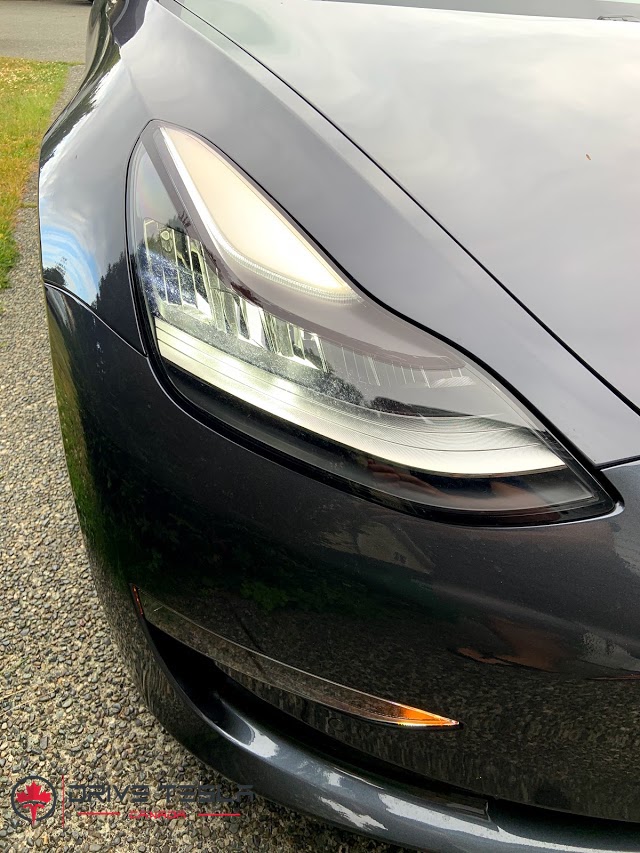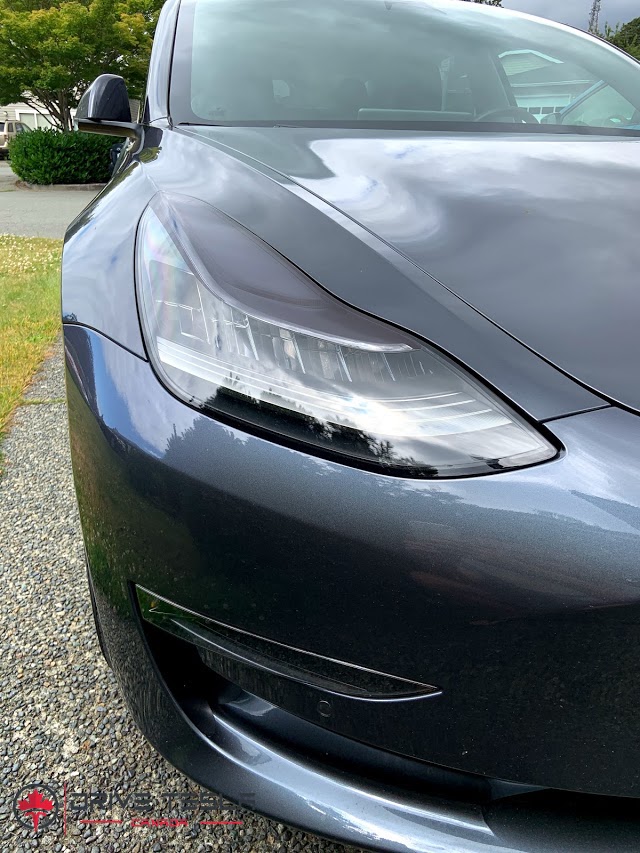 Once they're on, simply keep them out of the elements for 24 hours to ensure a long-lasting adhesion to your headlights.
The kit costs just $29.95 USD, but you can click the button below to get your own customized coupon code for 20% off your purchase. The coupon works on any product from Lamin-X, not just the eyelids.

Then click here to buy yours now.
Affiliate Disclosure: This post contains affiliate links, which allows us to continue to deliver great Tesla & EV news. Thank you for your support.