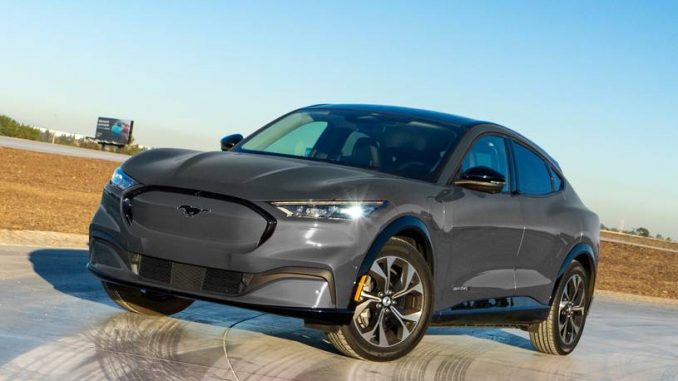 With a target to have to phase out the sale of internal combustion engine (ICE) cars by 2025, it is well known that Norway is the world's leader when it comes to electric vehicle (EV) adoption.
The country is well on their way to reach that goal.
According to newly released data from the Norwegian Road Information Authority, 6,731 new EVs were registered in July, setting the country's EV market share at 64% for the month.
Leading the way in July was the Ford Mustang Mach-E, which was registered 898 times in the 31-day period. The electric SUV first went on sale in Norway earlier this year, and this is the second month it is the country's best selling car.
The second and third best selling EVs were the Skoda Enyaq and all-new Hyundai Ioniq 5.
Tesla, which was the leader in June with 3,197 registrations, accumulated just 4 in July. The numbers are not too surprising, as the automaker typically has a stronger performance towards the end of the quarter.
The strong July sales continues a trend in 2021 – in the first seven months of the year, 54,789 out of 94,437 (58%) vehicles sold in Norway have been electric. When you add in plug-in hybrids, electrified vehicles make up more than 84% of sales in July.