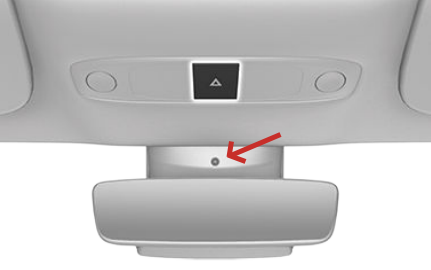 The National Highway Traffic Safety Administration (NHTSA) is currently investigating Tesla's Autopilot system and the role it played, if any, in several crashes of Tesla vehicles into parked emergency vehicles.
As part of that probe, the safety regulator has now requested information from the automaker on the effectiveness of its Cabin Camera in monitoring driver attentiveness.
According to Reuters, the NHTSA sent Tesla a nine-page letter about "the role that the Cabin Camera plays in the enforcement of driver engagement/attentiveness."
Among the requests made by the agency is how quickly the alerts change driver engagement and how Tesla decided on the period of time a driver is allowed to keep their hands off the wheel before an alert is initiated.
The NHTSA is questioning the effectiveness of the Cabin Camera in monitoring driver attention after having previously found that most drivers involved in crashes has complied with Tesla's alerts.
Tesla has until October 12, 2022 to respond to the requests and questions posed by the agency.
Separately, the NHTSA has also launched numerous special investigations into Tesla crashes to determine if Autopilot was involved. Most recently the agency announced they were looking into a crash involving a 2021 Tesla Model Y and a motorcycle that took place in California last month.