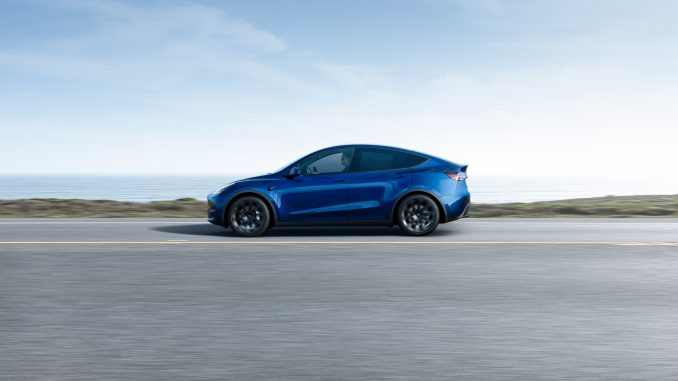 One market that has been eagerly awaiting the arrival of the Model Y is Australia. That wait is feeling a little bit shorter after the first release candidate test vehicles arrived in the country this week.
The three Model Ys were discovered by VedaPrime. According to information shared by the Australian ship and delivery tracker, one of each variant arrived in Australia – Standard Range (SR), Long Range (LR), and Performance.
As noted by VedaPrime, the Model Ys could be used for Australian certification and crash testing, as well as to educate Tesla staff on the new model.
I am excited to announce the 1st #Tesla Model Y has been detected on Oz shores in Vedaprime tracking. A release candidate model has arrived. This could be being used by Tesla for Australian certification, crash testing, or to educate staff on the new model.
#modelYau 🐂🦵🐻 pic.twitter.com/V1IaNOczln

— VedaPrime (@VedaPrime) August 3, 2021

Most importantly, unlike some test Model Ys that arrived in Australia in early 2020, these three vehicles are right-hand drive (RHD).
Based on information obtained by VedaPrime, the VINs of the vehicles closely match those of the ones on display in Hong Kong this week, indicating they were built at Giga Shanghai.
Hong Kong will be the first RHD market to receive the Model Y next month, starting first with the SR variant. The LR variant will launch later this year, and the Performance Model Y in early 2022.