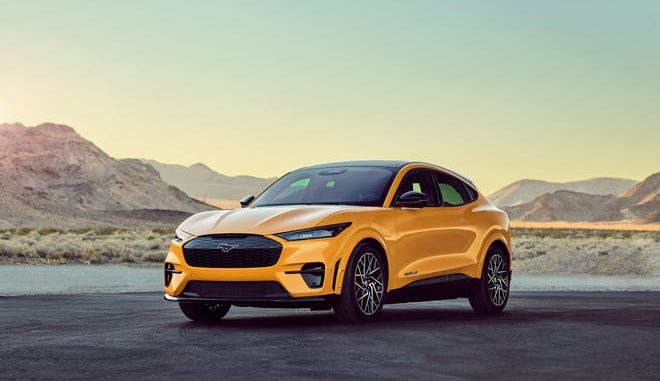 Yesterday, the Ford Mustang Mach-E GT range estimates from the EPA arrived, and the electric crossover exceeded the automaker's initial estimates.
On a full battery, the EPA says the GT variant will go 270 miles (434km). While its sibling vehicle, the Mach-E GT Performance Edition will do about 260 miles (418km).
Ford initially thought the Mach-E GT would be able to travel about 250 miles (402km) on a single charge, while they thought Mach-E GT Performance would travel 235 miles (378km).
This marks a significant milestone for the North American automaker, as they look to play catch-up to Tesla, VW and others.
The results are good news for customers that have preordered the performance variants of the Mach-E. More than half of the pre-orders for the Mach-E were for Mach-E GT's.
The GT and GT Performance are expected to arrive this fall, and are currently available for $74,290 CAD or $82,995 CAD respectively.