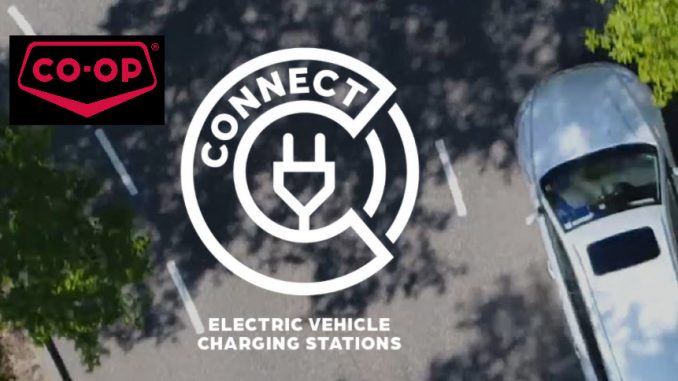 Electric vehicle (EV) owners in southwest Saskatchewan now have two new DC fast charging stations to charge their vehicles.
Pioneer Co-op announced the opening of the new stations, which are part of the growing Co-op Connect network of fast charging stations set to open in Alberta, Manitoba, and Saskatchewan.
The stations, with one in Maple Creek and the other at Wheatland Malls, both feature CHAdeMO and CCS connectors, providing speeds of up to 100kW. To use, simply plug in your desired connector, choose your payment option, enter a phone number to receive a receipt via text message (optional), and confirm your charging cost.
Costs are charged based on the length of time connected, and vary by location. Idle fees may apply if you stay plugged in for more than 10 minutes after your charging sessions ends.
Unfortunately for Co-op members who typically earn rebates on gas purchases, charging at the Co-op connect network will not earn you equity. Co-op says this rule will be reviewed in the future.