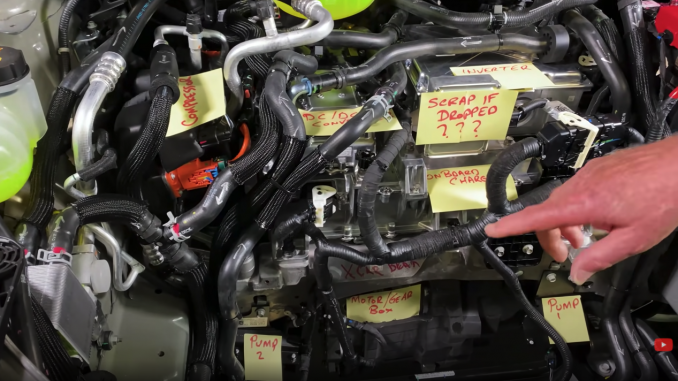 Automotive industry veteran Sandy Munro recently got his hands on a new Ford Mustang Mach-E. As he is well known for, Munro is performing a teardown of the electric vehicle (EV) to see how good or bad the engineering is that went into making the car.
When he performed a teardown on a Tesla Model Y last year, one of the features Munro was impressed with was Tesla's Octovalve. The small unit in the frunk of the electric SUV helps with thermal regulation of the car's various components such as the motors and batteries.
When it came time for Munro to inspect the Mach-E's thermal system, he was a lot less impressed.
After removing the frunk cover Munro found a complicated mess of hoses, tubes and clamps, all of which make the system extremely complex and prone to failure. He even went so far as to call it a "nightmare" of a system.
In the case of Tesla, they have taken feedback from Munro's teardown of a Model 3 and implemented a number of changes to improve the car. Hopefully Ford does the same with the Mach-E's thermal system.
You can check out the full video below.