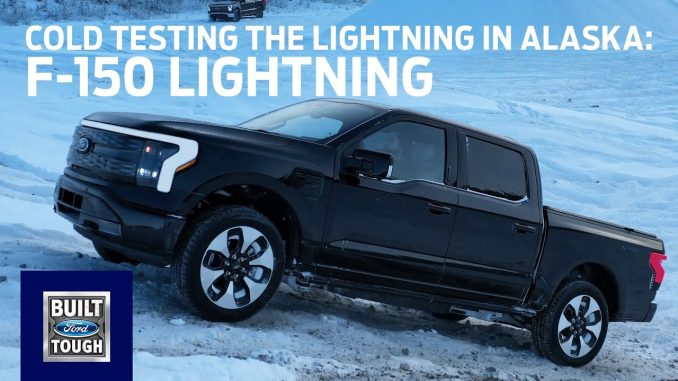 In preparation for the launch of the F-150 Lightning, Ford has been conducting cold-weather testing of their newest pickup in Alaska.
Ford engineers brought six pre-production models to put the truck through its paces with 14 days of testing in sub-arctic temperatures.
Automakers have long used Alaska to test vehicles out in cold weather. The region allows for testing on snow and ice; it also is extremely cold and can test out electronic and power systems in those frigid temperatures.
As well, the ability to test on hard-packed snow, ice, powder and a mix of ice and pavement makes Alaska a great proving ground for winter operations.
The engineers noted that the F-150 Lightning performed exceptionally well.
The electric engines on the vehicle allowed the truck to have better response and control in snow and ice.
The quicker response time on the motors compared to an internal combustion engine allowed the truck to excel on slippery surfaces.
Finally, the ability to lock the differential ensured that the truck had the power and stability to get up icy surfaces when others would fail.
Plus, the video showed the F150 Lightning doing drifts in the snow, and that looks like fun!
You can check the full video from Ford below: