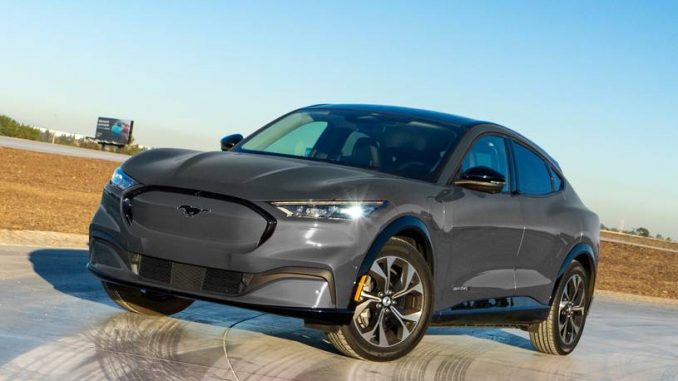 Ford has reportedly sold out of their 2022 model year production for two variants of the Mustang Mach-E.
Citing unnamed sources, Ford Authority is reporting the automaker stopped taking orders for the 2022 Ford Mustang Mach-E Premium and California Route 1 editions last month.
Any customers still interested in purchasing the electric SUV can still place order for the Select, GT, and GT Performance Edition models.
Ford currently builds the Mach-E at the Ford Cuautitlan Assembly Plant in Mexico, and promised last year to increase the plant's capacity to more than 200,000 units per year by the end of 2023.
The decision to increase capacity to meet Mach-E demand has meant the electric versions of the Ford Explorer and Lincoln Aviator, which were also supposed to be built at the plant, have been delayed until at least December 2024.
News of increasing demand comes on the heels of Ford selling just 2,001 Mach-Es last month. The 46.5 per cent drop in sales compared to the same period last year can be attributed to the ongoing supply chain issues and related production line shutdowns.
Source: Ford Authority