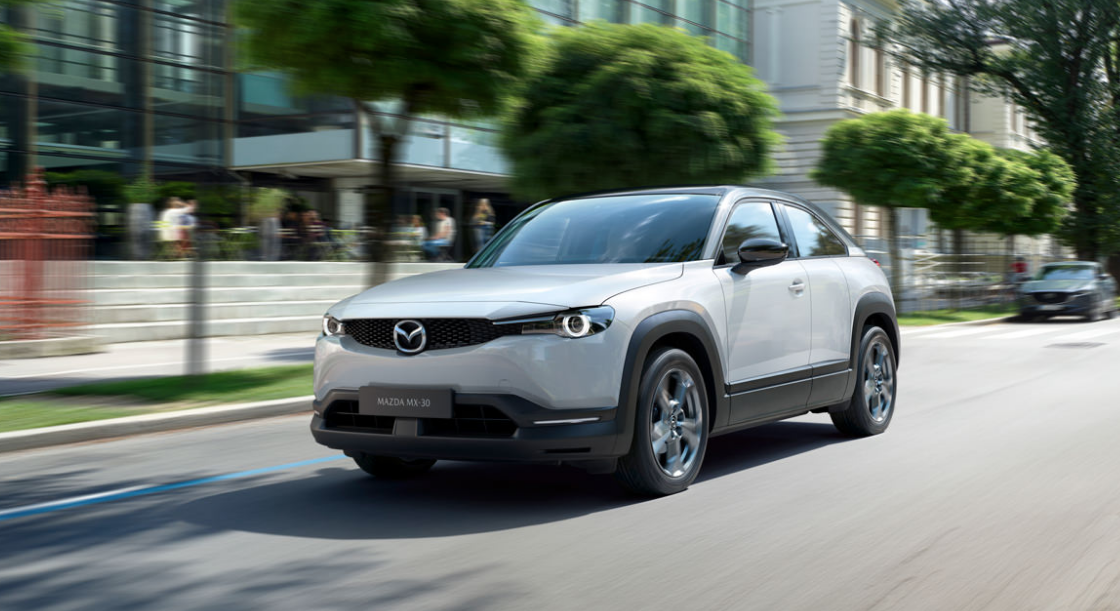 Mazda has no anxiety over the smaller range of the MX-30, which is the company's first attempt at an electric vehicle (EV).
The MX-30 electric crossover has an estimated range of 161 kilometres on a full charge, and is priced at $42,150 for the MX-30 GS and $47,150 for the MX-30 GT.
For comparison, the Hyundai Kona EV has 415km of range and starts at $45,650.
Despite its low range compared to the competition, Mazda believes that the crossover will sway buyers with its sporty driving traits and premium quality.
"I think that the Mazda buyer is used to a superior-driving car, so I don't believe it will be an issue — especially considering this is their first attempt at electrification," Laura Zanchin, executive vice president of Zanchin Automotive Group told Automotive News.
The MX-30 is a 143 horsepower front-wheel drive vehicle that they say will meet the demands of 80% of buyers. Through research, the company believes that many of the MX-30 buyers will appreciate the smaller environmental footprint.
In addition, many perspective buyers will also have a second vehicle for those longer trips.
Mazda is releasing 700 MX-30s for customers in British Columbia and Quebec, which they believe will fulfil demand.
The company is also releasing a plug-in hybrid MX-30 with a range-extending internal combustion electric generator engine that will be available nationally and arrive in late 2022.
However, Mazda believes that the fully-electric model is the perfect second car or a sole car for the more environmentally conscious.
In contrast, they say the plug-in hybrid model could be somebody's exclusive vehicle.
Mazda reports fewer MX-30 sales in North America than its 161km range
Source: Automotive News Canada