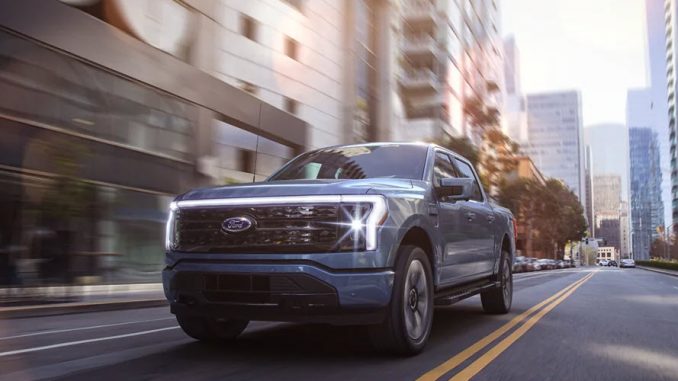 The lineup of Ford F-series pickup trucks are the best-selling trucks, having claimed that title in the US for 39 straight years. The next addition to the F-series lineup will be electric, known as the F-150 Lightning, and just four months after it was first unveiled it is already proving popular among the Ford-faithful.
On Thursday the automaker's North American Product Communications Director and frequent Tesla basher Mike Levine provided an updated reservation tally, revealing the all-electric pickup truck has now surpassed 130,000 reservations.
Ford's fully electric F-150 Lightning reservations have now crossed the 130,000 mark pic.twitter.com/Nrw2APy2mk

— Mike Levine (@mrlevine) September 2, 2021
The new figure shows a steady increase in the number of F-150 Lightning reservations. Previous reservation figures released by Ford include 20,000 within 12 hours of its reveal, before growing to 44,000 two days later. The most recent tally last month showed more than 120,000 customers had put their name down for a version of the Lightning.
When compared to the Cybertruck, the numbers could be considered disappointing. Unfortunately we don't have recent official numbers from Tesla, but Elon Musk did tweet 3 days after the Cybertruck reveal they had amassed 200,000 pre-orders.
Recent F-150 Lightning reservation holders might be in for a long wait. The company is still aiming for a spring 2022 release date, but only plans to produce 80,000 of the electric trucks per year, meaning it could take several years before some customers get their hands on one.