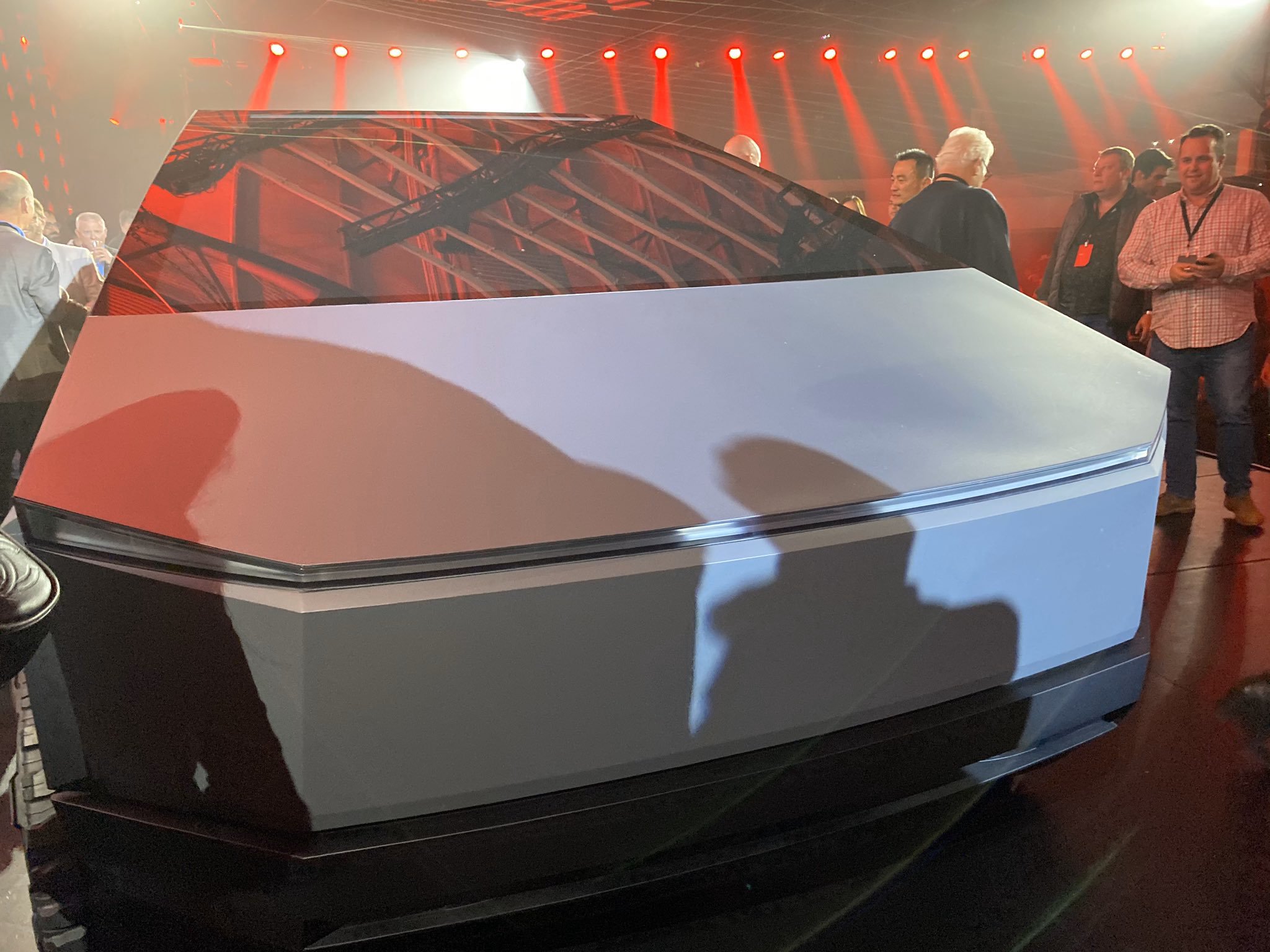 The Tesla Cybertruck was unveiled to much fanfare 6 days ago, and since then Tesla has received over 250,000 reservations for their latest creation, according to the latest update from Elon Musk.
Save with big discounts at your favourite Tesla accessories stores, like 10% off at Tesmanian, TesBros and Nikola Pro, plus many more. Coupon codes at DriveTeslaCanada.ca/deals.
250k

— Elon Musk (@elonmusk) November 27, 2019
Once you dig into the numbers a little, it becomes an even more impressive accomplishment given how many people and the media have portrayed the Cybertruck as ugly and not a real competitor to traditional pick-up trucks.
Musk tweeted they had reached 250,000 reservations at 7:14pm on November 26, which is approximately 4 days and 23 hours since reservations opened up on Tesla's website, or 119 hours in total.
Get 10% off at Tesloid.ca or Tesloid.com with coupon code DTC10 at checkout. Quality Tesla accessories with FREE shipping across Canada and the US.
That works out to over 2,100 reservations per hour, or 1 reservation every 2 seconds since the unveiling. If we got by the rate of reservations in the first 6 days, there have been an additional 10,500 orders place in the 9 hours since Musk tweeted.
That brings the total order revenue to an estimated $16 billion! Critics will say that 100% of those reservations will never be filled, but even if only 50% are cancelled, that is still nearly $8 billion in future revenue. Not bad for an ugly Cybertruck.