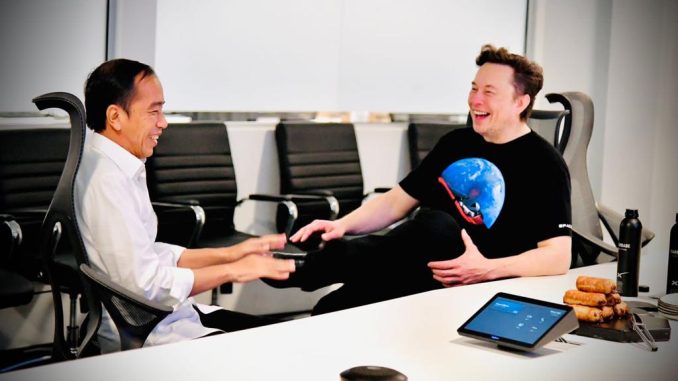 Last week, we reported that Indonesian President Joko Widodo planned to meet with Elon Musk. The meeting was going to discuss potential opportunities for Tesla to source nickel from the country.
The meeting happened on Saturday at SpaceX's Boca Chica facility.
At the meeting, the two discussed potential investments and technology involving both Tesla and SpaceX.
Indonesia has previously offered one of their islands for Musk to use as a SpaceX launch facility.
Interestingly, there is a ton of speculation that the two also discussed the possibility of choosing Indonesia for a manufacturing base in Asia. However, neither Musk, Tesla or Indonesian officials confirmed the two chatted about this topic.
In addition, as per a statement from President Widodo's Office, the President personally invited Musk to Indonesia.
Musk thanked the President for the offer and noted he hopes to go to the country in November.
"Hopefully in November, thank you for the invitation," Musk said, according to a statement released by Widodo's office.
Indonesia is home to some of the world's largest copper, nickel, and tin deposits, so it makes sense that the nation is trying to lure investors and companies looking to source materials for EV batteries.
An Indonesian EV facility for vehicles or batteries might make sense. Earlier last week we reported that Tesla paused their ambitions in India after a spat over tariffs.
Currently, Toyota, Honda, Nissan, and Mercedes have manufacturing plants in Indonesia. While LG Energy Solutions and Hyundai are building an EV battery plant in the country.