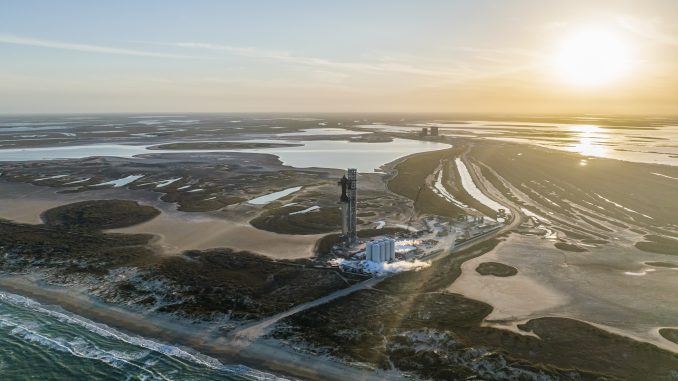 SpaceX has started work to expand the solar farm and battery energy storage system at their Boca Chica launch facility in Texas.
The solar farm will be increasing in size by 1.7 acres to a total size of 7.1 acres, according to documents outlining the plans obtained by CNBC.
That is about a 30% overall increase in the size of the on-site solar farm.
The documents, known as a draft biological conference and opinion (BCO), state that the existing 5.4 acre solar farm supplied 1 megawatt (MW) of power at the end of 2021.
The installation was supported by a 3.87 megawatt hour (MWh) Tesla Powerpack used for energy storage.
The aerospace company has already started clearing and leveling the site in preparation for the additional solar panels to be installed.
The entire process is expected to take over two years to complete, and would bring the site's total power potential to 1.6 MW.
Additional Powerpacks will also be installed, brining the total battery energy storage to 8 MWh.
While SpaceX is using Tesla for the battery energy storage, they are going with China's Trina Solar for their solar panels.
Boring Company floats tunnel idea between South Padre Island and Boca Chica Beach