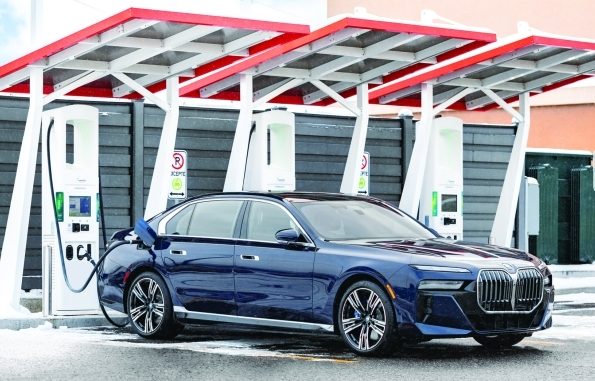 Electrify Canada announced another expansion to their charging network in Quebec.
Their latest expansion is to Sherbrooke, where a four stall station opened in the city earlier this week.
The new charger is at the Canadian Tire store at 4100 boulevard Josaphat-Rancourt.
This is the sixth Electrify Canada EV charging station in the province.
The charging station has a Hyper-fast and Ultra-fast charging capability, which makes it one of the fastest chargers in the province.
Hyper-fast Electrify Canada chargers can deliver up to 350 kW of power adding up to 32 km of range per minute under perfect conditions.
While Electrify Canada's Ultra-fast chargers deliver up to 150 kW of power, which adds 14 km of range per minute.
Robert Barrosa, senior director of sales, business development and marketing at Electrify Canada, said this about the new charger:
Our new Sherbrooke station will help enable electric vehicle mobility at the fastest charging speeds available today. We are committed to building range confidence for consumers by expanding the Electrify Canada network in Quebec and throughout Canada.
Electrify Canada now has charging locations in the following cities in la belle province:
Montreal
Trois Rivieres
Drummondville
Repentigny
St Romauld
Sherbrooke
The company is aiming to continue to expand its operations and, by 2026, hopes to have 100 charging locations with 500 chargers across Canada.