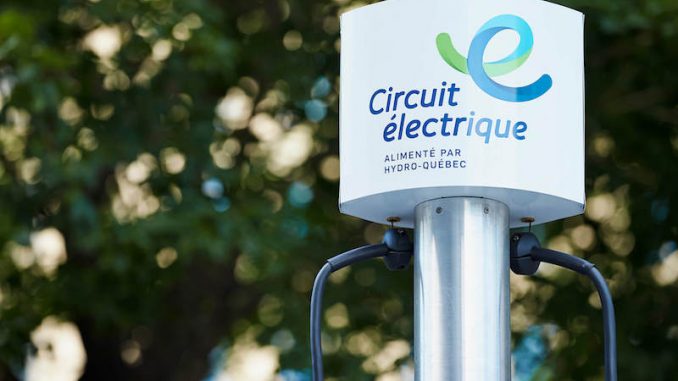 Electric Circuit and ChargePoint just made electric vehicle (EV) charging on their networks genuinely seamless.
The two charging companies signed a network roaming agreement to allow users to use either subscription service for charging services.
In a separate but connected agreement, Mercedes EQ drivers will also have access to the Electric Circuit network.
Hydro-Quebec operates Electric Circuit, with over 3,300 public charging stations throughout Quebec and Eastern Ontario. The company typically uses FLO/AddEnergie charging stations and the network includes a significant amount of DC fast-charging stations.
ChargePoint operates more than 40,0000 charging stations across North America.
In addition, Electric Circuit also added Mercedes-Benz Canada's official charging ecosystem to its network. The addition of Mercedes me Charge allows EQ drivers to access any of Electric Circuit's charging stations in Quebec and Eastern Ontario.
Previously over the summer, Mercedes-Benz announced a charging partnership with ChargePoint to provide charging solutions for their vehicles.
The roaming agreement, first reported by Electric Autonomy, is possible due to a clearinghouse platform developed by Quebec-based MOGILE Technologies. Their platform allows different charging networks to communicate together over the cloud.
This is not the first time Electric Circuit has expanded its charging network. The original expansion by the company was met with a positive response and allowed users to access the FLO and New Brunswick eCharge networks.