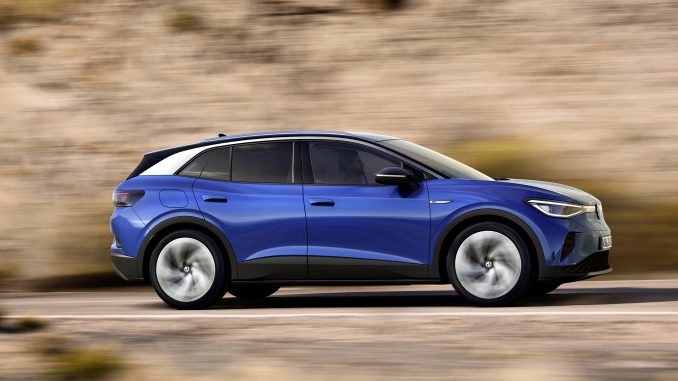 Cars.com has released their 2022 'top picks' for electric vehicle (EV) buyers, naming offerings from Volkswagen, Hyundai, Lucid, and Chevrolet as their top choices in four different categories.
The Tesla Model Y did not make the list in any of the categories even after the automotive classifieds website named the electric SUV as its 'Best Electric Vehicle of 2022."
Top Value EV – Volkswagen ID.4
The Volkswagen ID.4 offers a lot of electric car for the money. In Canada the ID.4 starts at $44,995, making the Pro and AWD Pro trims eligible for the $5,000 iZEV rebate.
The electric SUV has a number of standard features like LED headlights, heated front seats, a heated steering wheel, a 10-inch touchscreen navigation system, wireless device charging, Volkswagen's suite of active-safety and driver-assist features, and wireless Apple CarPay and Android Auto smartphone connectivity.
New ID.4 owners in Canada and the US also get three years of unlimited 30-minute DC fast-charging sessions at Electrify Canada and Electrify America stations. 
---
Top Family EV – Hyundai Ioniq 5
The 2022 Hyundai Ioniq 5 is another new entrant in the EV marketplace.
The compact SUV features an extra-roomy interior with a sizable backseat that slides forward and back, giving parents the flexibility needed to carry all necessary items when traveling short and long distances with children.
It also starts under $45,000 in Canada, making it an attractive alternative to gas-powered SUVs.
---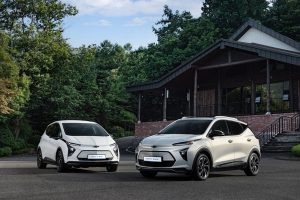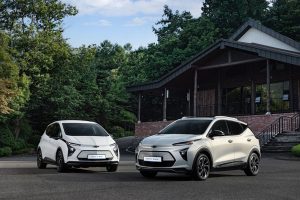 Top Commuter EV – Chevrolet Bolt EV and Bolt EUV
Despite being mired in a costly recall, Cars.com named the Chevy Bolt EV and Bolt EUV as their top commuter pick.
Those problems aside, the Bolt EVs 259 mile (416km) range and price in the mid-$30,000 make it a good choice for commuters.
---
Top Luxury EV – Lucid Air
The first offering from "upstart" Lucid, the 2022 Air is a sensible choice for the top luxury EV, but it comes with a hefty price.
The limited Dream Edition is sold out, but started at $229,000 CAD.
The Lucid Air Pure is their cheapest offering, starting at $105,000 CAD, but it isn't expected to enter production for a while.
The Lucid Air offers a huge amount of interior room and cargo space, and with an industry leading 520 mile (836km) range on the top-of-the-line Dream Edition, the luxury electric sedan can still handle twisty roads like some of the world's best sports cars.