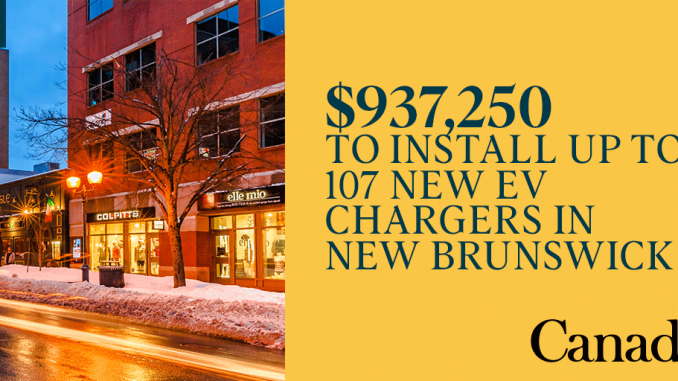 The Government of Canada has announced a new investment to bring more electric vehicle (EV) chargers to New Brunswick.
Funded through the Natural Resources Canada's Zero-Emission Vehicle Infrastructure Program (ZEVIP), $937,250 is being provided to NB Power to support the installation of up to 107 EV chargers across the province.
"We are pleased to offer this funding to our commercial customers. It will help them transition fleets to electric, meet their customers' charging needs and lower their environmental footprint. The electrification of transportation is key to a sustainable energy future," said Jean-Marc Landry, Chief Customer Officer NB Power.
Locations for the chargers has not yet been determined, but will be selected through a transparent process and be based on demand.
All of the chargers will be available by March 2024, with the goal to install them in public places, multi-unit residential buildings, on streets, at workplaces or at facilities for servicing light-duty vehicle fleets by March 2024.
Given the amount of the investment and the number of chargers indicated, these will likely all be Level 2 chargers.