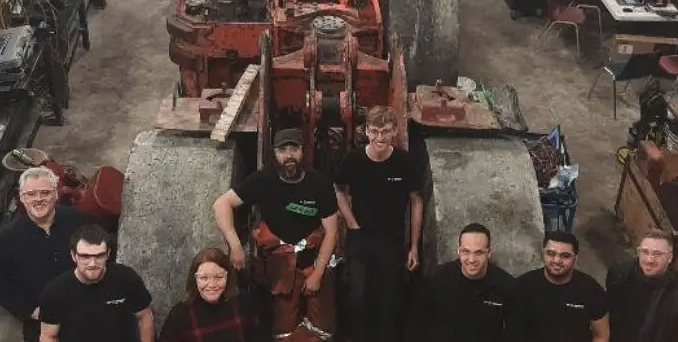 A college in Sudbury, Ontario has developed a new course to help train heavy duty electric vehicle (EV) mechanics.
Cambrian College will begin delivering the course this fall in partnership with the College's Centre for Smart Mining. The course was designed with a focus on heavy duty equipment technicians in the mining sector.
According to the college, the use of industrial EVs is becoming more popular in modern mining and there is a strong need for skilled workers to implement and maintain the technology.
"An often overlooked, yet critical component, in the adoption of new techniques and technologies in the mining sector is ensuring the workforce is adequately trained," says Stephen Gravel, manager of Cambrian R&D's Centre for Smart Mining in a press release. "A major barrier to getting new technologies like BEVs into mines is the lack of familiarity and comfort among heavy duty equipment technicians in the field. The Centre for Smart Mining is looking to address this problem through targeted technology upskilling in a number of important high-tech areas; the first of which being BEVs."
The course will begin this fall with an online component, followed by in-person learning opportunities on the Sudbury campus.
Topics covered by the course include the Fundamentals of Battery Electric Vehicle Safety, Introduction to Battery Electric Mobile Equipment, Introduction to Battery Electric Vehicle Communication and Troubleshooting, and finally Practical Battery Electric Vehicle Training.
British Columbia also offers an "EV Maintenance Training Program" out of the British Columbia Institute of Technology (BCIT). After two successful pilot courses in 2019, the program officially opened to the public earlier this year.