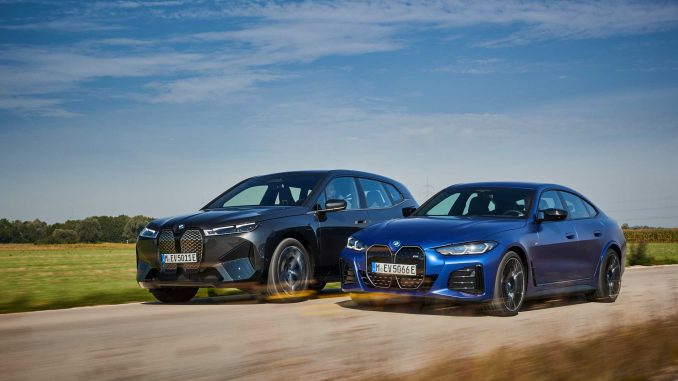 BMW has issued recall notices in Canada and the United States affecting over 16,000 of their electric vehicles (EVs). The recall is related to concerns the high voltage battery software may malfunction resulting in a loss of power to the vehicle.
According to the recall notices posted to the Transport Canada and National Highway Traffic Safety Administration (NHTSA) websites, the BMW iX SUV, and BMW i4 and i7 sedans were built "with a high voltage battery electronic control unit containing software that may, during certain vehicle operating conditions, result in an interruption of electrical power."
This may result in a loss of power to the wheels if it happens while driving, which BMW says increases the risk of a crash. Before this happens however the driver would be notified by a warning message on the display, after which they should be able to restart the vehicle and continue driving to their destination.
A total of 2,155 vehicles in Canada and another 14,086 vehicles in the US are impacted. BMW is not aware of any accidents or injuries related to this issue.
The problem was first noticed in China back in June 2022. A subsequent investigation in August and September resulted in 5 more cases being discovered in the US. In all cases there was no permanent loss of power. An additional 5 cases were reported by late November, which led BMW to conduct a voluntary recall in mid-December.
Owners will be notified of the recall by February 10, 2023 where they will be advised to schedule a service appointment for the fix to be applied. That fix is a software update, but owners will not be able to download and install the update at home.
You can read the NHTSA recall below, or read the Transport Canada recall here.
RCLRPT-22V944-8744