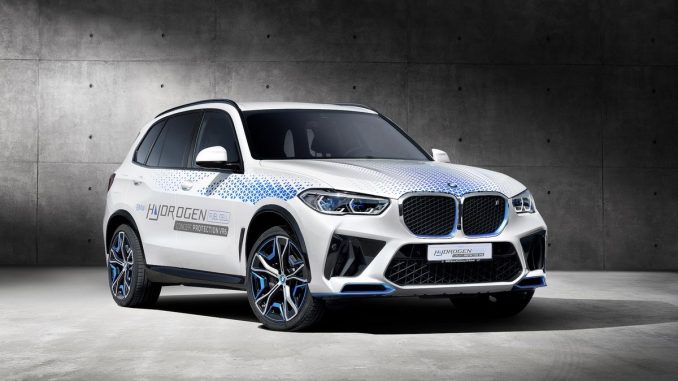 Hydrogen fuel-cell is the tech that won't catch on yet won't die. However, it has a supporter that had been on a low profile; BMW.
But the carmaker is now expanding to hydrogen power with the hydrogen fuel-cell BMW iX5, which will soon enter low-volume production and testing come spring.
While many automakers are not enthusiastic about hydrogen fuel-cells, BMW sees the tech as crucial to its plan to achieve carbon neutrality by 2050. This is why the German auto giant is pursuing the tech.
BMW has now revealed the BMW iX5 SUV, which it first previewed in 2019 as the i Hydrogen Next concept. The company will begin testing some units on the road in the spring of 2023. The test will take place in select regions globally, as reported by Car and Driver.
The iX5 SUV is based on the regular X5. BMW swapped out the appropriate parts. It pulled out the floor to install two hydrogen tanks under the rear seat and tunnel. They connect to a fuel-cell stack under the hood, connected to a rear-mounted electric motor and battery.
The iX5 produces 374 hp and weighs about the same as the plug-in-hybrid X5. The SUV reaches 62 mph in under seven seconds and has a maximum speed of 118 mph. The driving range is estimated at 310 miles using the WLTP cycle.
BMW targets people interested in zero-emission cars but cannot accommodate the longer "refuelling" times BEVs require.
However, fellow German auto brand Mercedes-Benz abandoned the development of fuel-cell tech for passenger vehicles years ago.