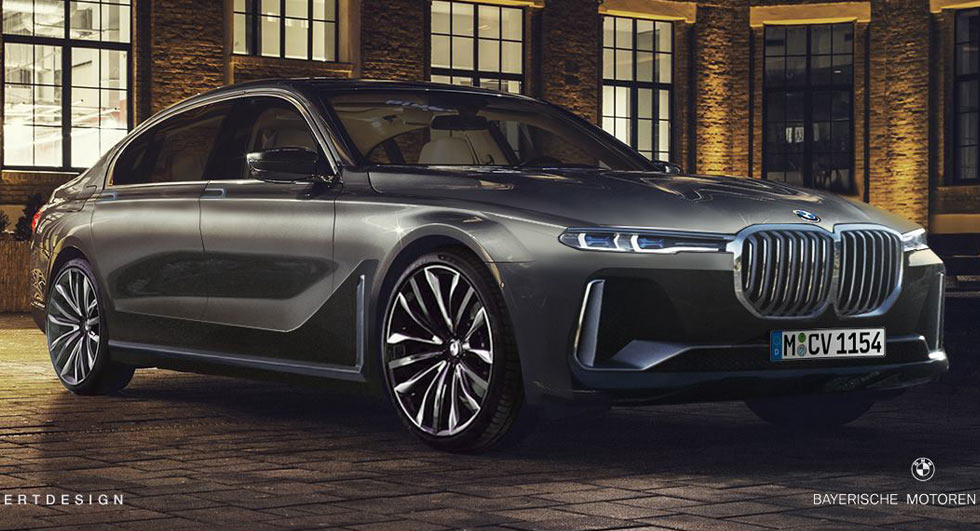 After cancelling the North American release of the iX3 electric SUV, BMW has now confirmed the next generation of the 7 Series will be offered with an all-electric powertrain.
With plans to release the electric version of the flagship 7 Series in 2022, the EV will be powered by BMW's eDrive electric technology. That same technology will debut on the iX3 SUV when it is released in Europe later this year. In addition to the electric option, it will also be available in gas, diesel, or plug-in hybrid options.
No technical specifications have been announced by BMW yet, but is expected to have a range of at least 482km (300 miles) in order to be somewhat competitive with the Tesla Model S. The Model S was recently updated with a new Long Range Plus version, capable of 627km on a single charge
Earlier this month, BMW unveiled their new i4 electric sedan. It will feature an 80 kWh battery, producing 530 horsepower, capable of launching the i4 from 0 to 100 km/h in just over in 4 seconds.
Hopefully by the time the 7 Series is launched, BMW will have scaled back those massive kidney grilles that have grown to overwhelm the front-end design of their vehicles lately.
Featured image: Render of the 2022 BMW 7 Series